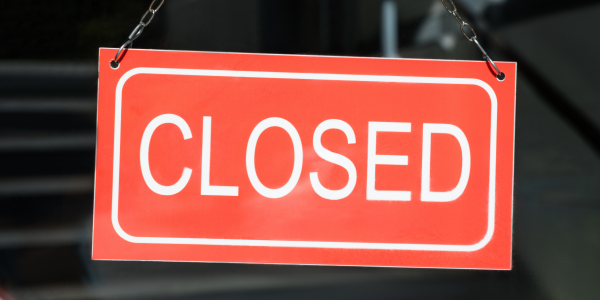 Many countries have introduced various forms of lockdowns and travel restrictions due to growing COVID-19 numbers.
In these turbulent and unpredictable times, it was inevitable that some candidates would be prevented from completing their computer-based tests at testing centres during the designated testing period.
Depending on the country, some Prometric test centres are currently open while others are closed. Test centres that are temporarily closed will not be available in the booking system. It is also likely that some test centres that are presently open and available may close in the meantime.
In light of this uncertainty, EPSO has decided to proceed with testing where centres are open. Whereas those candidates who cannot sit the exam due to test centre closures are assured that they will be able to take their exam in their preferred location as soon as those test centres reopen.
The list of test centres that are currently closed is regularly updated here.
If your preferred test centre is not mentioned on this list, your computer-based exam will take place as originally planned.
Candidates who turn up at a test centre without a mask, or do not follow the safety and sanitary measures in place will not be allowed to sit their exam and will not be eligible for a reschedule. You can view the additional COVID-19 test centre policies in place here.
At the end of the computer-based testing phase of all the competitions in question, EPSO will assess the situation of candidates who were prevented from sitting their exam due to test centre closures or other COVID-19 measures.
If your test centre is closed make the most of this additional practice time!
EU Training offers a wealth of practice materials for all stages and levels of the EU institutions' selection exams.
Check out our FREE E-books, webinars, webcasts and e-learning materials to help you excel.
Take this opportunity to join a virtual training session if you want to excel on exam day.
Get some more practice in using EPSO-like questions, taken under exam time conditions.
If you have a question or need additional help in understanding the EPSO processes, please do not hesitate to contact us.