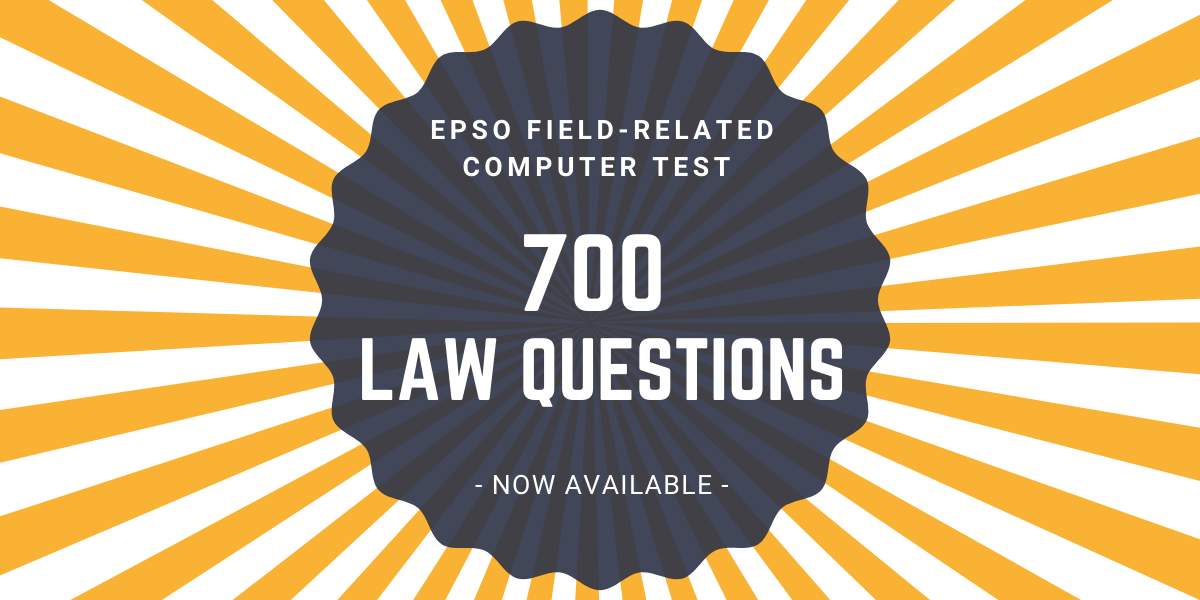 The first round of computer-based exams is currently being undertaken by candidates participating in the EPSO "Administrators in the field of European Law (EPSO/AD/381/20) competition.
This round of testing will conclude soon on 16 December 2020.
According to the Notice of Competition, all candidates who reached the minimum pass marks in this preliminary computer-based exam round will be invited to participate in the next stage of the competition.
The next stage will also be a computer-based exam round including the following two tests:
Language Comprehension test in your chosen Language 2
Field-Related Multiple-Choice test also in your chosen Language 2
Unlike the previous exam round, this stage of testing is where the competition will really start to get competitive and tough.
Again, candidates will only need to attain the minimum pass mark in the Language Comprehension Test in order to qualify for the next stage of the competition. BUT, they will NEED TO GET one of the highest marks in the Field-Related test to actually make it through to the next stage of the competition.
That's why EU Training has been working intensely to ramp-up the number of LAW field-related practice questions available in the database.
450 NEW Law competency questions have been added to the database;
while the existing 250 Law competency questions have been reviewed and updated where required.
This means EU Training has 700 Law questions at your disposal to prepare for this vitally important test.
These practice questions seek to test the knowledge of EPSO candidates in various areas of European law, namely, EU substantive law, EU institutional law, EU criminal law, EU corporate law, EU decision-making, established jurisprudence of the European courts involving the General Court and the Court of Justice of the EU.
This database of Law practice questions also offers a great tool for candidates to highlight areas in their field-related knowledge where additional study and research is required.
Have a read of this article for additional resources for the EPSO EU Law competition's Field-Related Test: Best Resources For The EPSO EU Law Competition's Field-Related Test
Ready to do your very best in the Field-Related test?
Access the LAW practice questions here