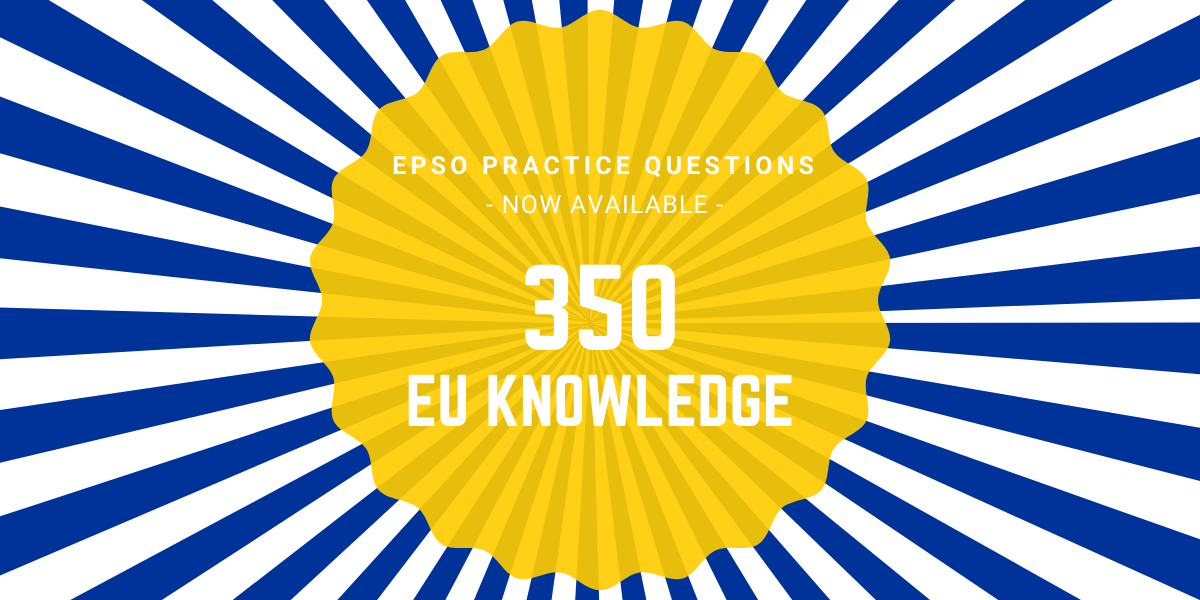 EU Knowledge exams have started to appear in some EPSO competitions, such as the European Commission's AD5 Administrators internal competition, where candidates will need to complete a preliminary test comprising multiple-choice questions on EU policies and institutions.
The goal of such exams is to test candidates' knowledge of the European Union and the various EU institutions.
To help candidates prepare for such tests EU Training has added 350 EU Knowledge Test questions to its database.
These multiple-choice questions cover a wide spectrum of topics including general EU knowledge, EU history, budget, legislative procedures, EU institutions, rules of procedure, EU law, and policies.
To check out our collection of EU Knowledge test questions click here >>>

ADDITIONAL READING:
If you would like to read up on EU topics before attempting a simulated test, take a look at our Tips & Tricks article: "EU Knowledge Revision Sources"