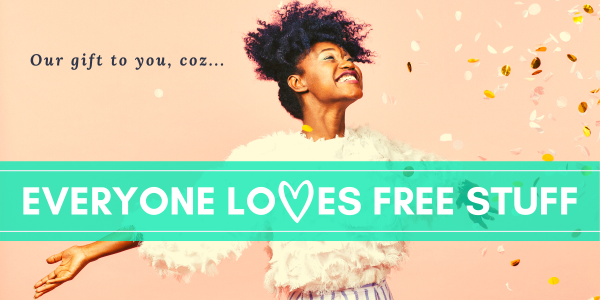 This is your VERY LAST CHANCE to snag these lockdown gifts.
There are less than 48 hours left till 1 May...which means some of these sweet freebies will be gone forever!
In addition to these special initiatives, don't forget that the EU Training website is already chock-full of free resources which we have also listed below so you can link to them conveniently.
#1 - LAST DAY to snag this FREE Package!
To ensure there are no obstacles in the way of keeping your exam practice and preparation going throughout the lockdown, we created a FREE question package that you can add to your existing EU Training account up until 1 MAY, 2020.
So, if you haven't done so already get in quick - THERE IS LESS THAN 48 HOURS LEFT TO DO SO!
This package contains:
50 Verbal Reasoning Test questions
50 Numerical Reasoning Test questions
50 Abstract Reasoning Test questions
If you have an existing EU Training account (meaning you've registered with EU Training BEFORE 31 March 2020) you can get this gift by:
logging into your EU Training account,
clicking on "Products" in the top menu bar,
selecting "Fee Package" from the grey dropdown menu under the "Question Packages" tab,
finally clicking on the "Add to cart" button.
These free questions will then be added automatically to your account. HAPPY DAYS!
#2 - These webinars only FREE till 1 MAY
With many of us socially distancing at the moment, this is the perfect time to watch some super helpful and practical webinars.
That's why we've extended our free webinar options during April to also include:
But these will only be available for FREE in April - come May 1 and this opportunity will be gone!
So snap up your access to these quickly while the offer lasts.
*Those that have added the recordings of these webinars to their EU Training account before 1 May, will still be able to view the recording indefinitely. These will not be removed from your account.
#3 - LIVE online Workshops to join IN MAY
Fantastic news! We are continuing with our FREE online workshop series in May as well.
Just like in April, every week in May we will continue to bring you a different EPSO or EU recruitment topic to discuss with our resident EU careers expert - Mr. András Baneth.
Each session is totally FREE and super easy to join.
Register for each session by following the links below and take part in the live session via your private EU Training account's Practice Centre.
Don't forget - the recordings of our FREE April workshops are also available for you to view:
​
Also, don't forget about...
1. OUR EXTENSIVE LIBRARY OF METHODOLOGY WEBINARS - MANY FREE OPTIONS
Not understanding EPSO exam methodology is a big mistake many EPSO candidates make.
By understanding the methodology behind each EPSO test, you gain so many advantageous insights and strategies of how to optimally take these tests. Without it, you are missing out on a golden opportunity to excel.
While some of our methodology webinars can only be accessed for a fee, there is a whole series of FREE 'Beginner's Guide' webinars that cover a wide range of topics. Also, our FREE 'Introduction To The EPSO Assessment Centre' webinar gives a great overview of the different tests you can expect to encounter at an EPSO Assessment Centre.
FREE Beginner's Guide webinars:
Pro Tips webinars:
​EPSO Assessment Centre preparation webinars
Career Development webinars
​
2. INFORMATION WEBCASTS
When major EPSO competitions are released, EU Training likes to hold free information webcasts to help candidates get up to speed with all the requirements.
The aim of these sessions is to:
simplify all the cumbersome information presented in the official Notice of Competition,
highlight any changes that may have occurred from the previous year's competition, and
offer attendees the opportunity to ask questions from our EPSO expert during the live session.
In addition to this, we like to regularly hold Q&A sessions on timely topics, where participants can ask relevant questions from our EPSO experts. These interactive sessions offer unique insights into the various selection processes, as well as, different stages of a competition.
The recordings of these sessions and their transcripts are available to view any time here.
3. LOTS OF E-BOOKS
Check out our library of free e-books to find valuable reading materials that delve deep into key EPSO topics. You can download all of these for free, as well as, a Reader's Guide for the Ultimate EU Test Book!
4. MINI EU COURSES
Are you looking for some additional information to get up to speed about the EU Treaties, the workings of the EU Commission and a whole lot more?
These 5 free e-learning courses on EU institutions and policies are ideal for acquiring some extra EU knowledge for the EPSO Assessment Centre. (Please be mindful of the fact that these may be a little outdated, but still a good resource to check out).
5. TIPS & TRICKS BLOG
We are constantly adding to our collection of insightful Tips & Tricks articles, covering any topic imaginable concerning the EPSO selection processes and exams. Examples include:
Use the insights gained via these articles to your advantage during your EPSO exam preparation.
6. CONNECT WITH EPSO CANDIDATES VIA ONLINE COMMUNITIES AND FORUMS
Look for online communities to engage with that focus on EPSO competitions.
These platforms offer the opportunity to meet other EPSO candidates, are great sources for news/updates and are fantastic for sharing experiences and having open discussions on trending topics.
Some popular EPSO related Facebook Pages/Groups that you may be interested in checking out are:
The groups listed above are the bigger ones, but it is also worth doing a search for smaller groups dedicated to specific competitions, such as:
Also, don't forget about EU Training's EPSO Competitions Forum.