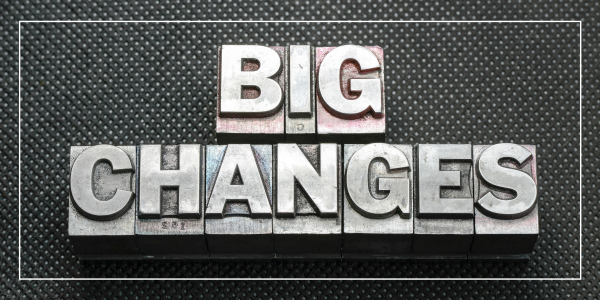 The COVID-19 crisis has wreaked havoc on pretty much every aspect of our lives.
With no definitive timeline on when the uncertainties surrounding this situation will end, we have all had to adapt to these unique circumstances - including EPSO.
All EPSO competitions were suspended in March, but things looked promising when EPSO announced that Assessment Centre exams would resume from mid-September.
Everything seemed to be on track, with Prometric test centers slowly opening up and many candidates even receiving notice of the date when their long-awaited Assessment Centre will actually take place.
However, EPSO has made an announcement that will drastically change how candidates will be tested during the Assessment Centre component of their competition - testing is moving online!
EPSO posted on its website the following regarding Assessment Centre testing:
"Unfortunately, the current circumstances indicate that it will not be possible to organise the tests with the physical presence of candidates in EPSO premises in the near future. Consequently, EPSO will organise online Assessment Centre tests instead.
Information about these online tests will be published shortly on the EPSO web site.
In the coming days, EPSO will first contact those candidates who already received an invitation for the tests in Brussels, via their EPSO accounts.
Over the next weeks, EPSO will also get in touch with candidates of all other ongoing competitions to inform them about the new Assessment Centre arrangements.
In addition to this, those participating in the Specialists in Law and Finance competitions, have been informed that the Group Exercise component of their competition will be cancelled and replaced by an online test.
Candidates that completed their Assessment Centre tests before the March COVID-19 lockdown will not have their Group Exercise score taken into account and will need to also complete this additional test :
"The group exercise will be replaced for all candidates by an alternative online test..."
We presume that EPSO has made this decision because it will not be able to assess candidates participating in a Group Exercise as effectively via a virtual environment.
While no one knows with absolute certainty that EPSO will cancel the Group Exercise for ALL upcoming competition's Assessment Centres, we suspect that this will be the expected trend.
There is no question that EPSO needs to adapt due to the uncertainties surrounding the ongoing COVID-19 restrictions, but this is quite a drastic change which raises many questions on how an online EPSO Assessment Centre will be successfully executed.
Many Facebook groups, dedicated to EPSO competitions, have erupted into debate about what a virtual EPSO assessment Centre would look like, the legal legitimacy of this change and the inequality in performance assessment that this could cause.
Such questions and concerns are totally valid and hopefully, reassuring answers will be provided by EPSO very soon.
At this point, however, the information is extremely scarce, but we are monitoring this unprecedented situation closely and will keep you updated on any developments.
Naturally, we are also adapting our EPSO preparation resources and services to align with the new measures EPSO plans to institute, as details become known.
Are you new to EPSO Competitions?
EU Training offers a wealth of practice materials for all stages and levels of the EU institutions' selection exams.
Check out our FREE E-books, webinars, webcasts and Tips&Tricks articles to help you excel.
If you have a question or need additional help in understanding the EPSO processes, please do not hesitate to contact us.
Want to see what these EPSO Pre-Selection exams look like?
Try our FREE EPSO Exam Demo
Unsure how the EPSO selection process works?
View our sort video - 'New to EPSO Competitions'