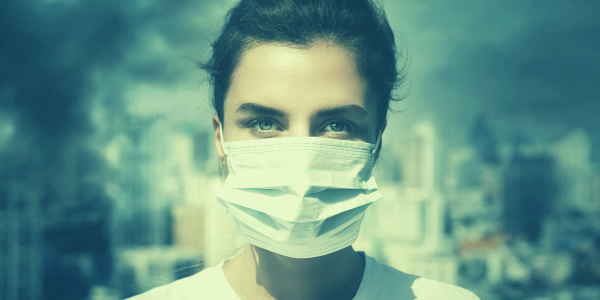 We hope everyone is keeping healthy amidst the spread of the coronavirus COVID-19.
In light of this epidemic, EPSO is also taking precautions, which may result in delays in the progress of your EPSO competition and cause disruptions to exams.
Here are the latest developments and what you can expect...
UPDATE: 16 MARCH 2020
Today EPSO announced that more Prometric computer-based test centres have been temporarily closed - see which ones are affected here
UPDATE: 6 MARCH 2020
EPSO today posted the following update on its website:
"Due to the recent evolution of the coronavirus COVID-19 in Europe, EPSO has decided to put a hold on all its Assessment Centre activities, in Brussels and in Luxemburg. The suspension of Assessment Centres starts on 9 March 2020 and will last until end of March 2020 and/or until further notice. We kindly ask candidates NOT to come to EPSO premises. We have published further details in the EPSO accounts of the candidates who were already invited for these tests. EPSO will continue to monitor the situation and to take appropriate measures. In the meantime, candidates are advised to check their EPSO account and the EPSO website on a daily basis for latest news concerning their selection procedure."
EPSO Graduate Administrator (AD5) Case Study and Assessment Centre
Candidates who have successfully made it through to the Assessment Centre round for this competition will have some additional time to prepare.
This afternoon EPSO sent out a notification informing candidates that the Case Study exam scheduled for 16 March 2020 has been CANCELED.
In its statement, EPSO wrote - "Due to the unpredictability of the situation and the fact that all candidates have to take the Case Study on the same day, EPSO has decided to postpone this test to a later date. Once the new date has been confirmed, you will be notified via your EPSO Account approximately 3 weeks in advance. You will then also be invited to book your test again."
In addition to this, the Assessment Centre testing period has also been pushed back to May-June 2020. Originally, the Assessment Centre was scheduled to take place between the end of March-May 2020.
Several Test Centres Have Been Temporarily Closed
As a precaution, several test centres managed by EPSO's contractor for computer-based tests, Prometric, have also been temporarily closed.
Test centres in China:
the test centre in Beijing will remain closed until 1 April 2020.
Test centres in Italy:
the test centre in Rome will remain closed until 15 March 2020.
the test centre in Milan will remain closed until 15 March 2020.
These dates can change at any time, so make sure you keep an eye on EPSO's website as well for updates.
If your preferred test centre is currently closed, or you have been invited to participate in an EPSO Assessment Centre but cannot attend due to well-documented travel restrictions, you should contact EPSO promptly via this form.
Candidates already invited to tests in Brussels or Luxembourg and are traveling from the following countries/areas are requested to contact EPSO as soon as possible:
China
Macao
Hong Kong
Japan
South Korea
Singapore
Iran
All of Italy