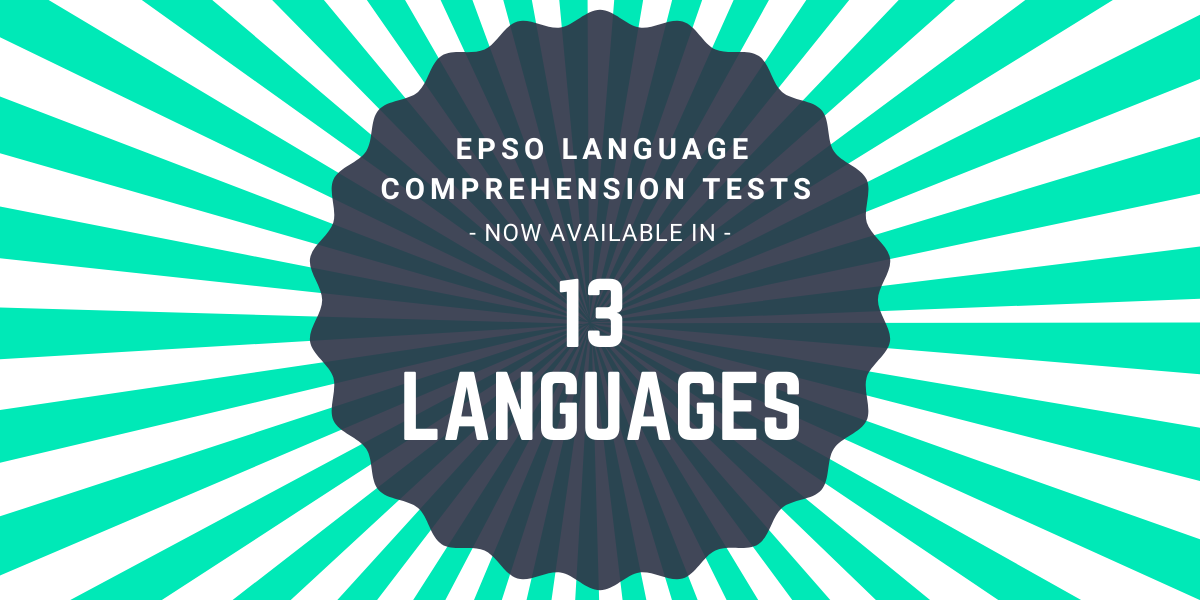 During this down-time, we have been working hard at EU Training to further expand and enhance our already gigantic question database in multiple areas.
Candidates whose CAST and EPSO competition exams include a language comprehension test (such as the AD5 EU Law competition) will be happy to hear that EU Training's database includes EPSO like Language Comprehension Tests in 13 LANGUAGES!
We have added FIVE new languages and a bunch more test simulations to the mix.
This means that the following number of Language Comprehension Tests are available in these languages:
English - 40 test sets available, with another 10 sets to be added over August
French - 30 test sets available
Greek - 20 test sets
Italian - 20 test sets
Romanian - 20 test sets
Spanish - 20 test sets
Croatian - 10 test sets
German - 10 test sets
Bulgarian - 5 test sets just added
Dutch - 5 test sets just added
Hungarian - 5 test sets just added
Polish - 5 test sets just added
Portuguese - 5 test sets just added
Before you get stuck into Language Comprehension practice tests though, we highly recommend that you first watch our FREE webinar on the Beginner's Guide To The EPSO Language Comprehension Test so you can then apply any new tips and tricks acquired to your next practice test.
Are You New to EPSO Competitions?
EU Training offers a wealth of practice materials for all stages and levels of the EU institutions' selection exams.
Check out our FREE E-books, webinars, webcasts and e-learning materials to help you excel.
If you have a question or need additional help in understanding the EPSO processes, please do not hesitate to contact us.
Want to see what these EPSO Pre-Selection exams look like?
Try our FREE EPSO Exam Demo
Unsure how the EPSO selection process works?
View our short video - 'New To EPSO Competitions'