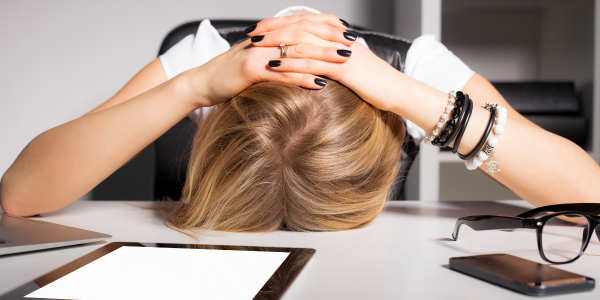 Many candidates are currently facing the following predicament...
You've completed either the pre-selection computer-based tests or intermediate tests.
You know you've passed and have your exam score but don't know if it is high enough to make it to the next stage.
You're still awaiting information on whether you've made it through the eligibility check and what the threshold score for your last exam will be.
Then comes the Talent Screener Review phase - which could happen really quickly or drag out for ages - before getting any news of whether you have been invited to the Assessment Centre or not.
All the while you're asking yourself - should I be using this time to prepare for the Assessment Centre without knowing if I will actually progress to this stage?
With many EPSO competitions being at a bottleneck and not progressing, while a bunch of valuable time passes by that could be put to good use as preparation time, it is only natural that many candidates are feeling a bit antsy.
Further fueling this anxiousness is the knowledge that the start of the Assessment Cente period could be announced very soon after finding out the final results of the Talent Screener Review, leaving candidates with little to no time to prepare for their Assessment Centre exams.
Our best advice, given what we have observed over the last 15 years that we've been helping candidates prepare for each stage of the EPSO selection process, is that it is never too early to make a plan. Give yourself plenty of time to fully digest what's expected of you and prepare for what EPSO assessors will be observing and seeking via the Assessment Centre exams.
Waiting until you get your invitation to the Assessment Centre to start working on your exam plan and preparation may be too late - especially if the Assessment Centre takes place shortly after the invitation is sent.
Of course, there is a chance that you may not make it through to the next stage, but what if you do?
Your goal should be to give yourself the very best chance possible to shine at the Assessment Centre.
But even if you don't make it past the eligibility or Talent Screener review stage, don't get disheartened. The time invested preparing for the Assessment Centre now, via your current competition, can still be put to good use at another competition.
So really, you have nothing to lose.
START HERE >>>
Your competition's Notice of Competition clearly states which EPSO competencies will be assessed, the exercises that you will need to undertake, and the key duties that you will be expected to fulfill if you are employed in this role. Study this document thoroughly!
If your competition includes a Talent Screener, study the answers/examples that you have provided - you will be asked about these at the Field-Related Interview.
Understand the EPSO competencies and know which Assessment Centre exercise will measure which competencies (this may be different for each competition). As a good starting point, we recommend that you watch this free webinar: "Understanding EPSO Competencies and Values".
This is your opportunity to fully grasp each Assessment Centre exercise's methodology (note - exercises undertaken may differ for each competition). Browse through our website as we have methodology resources covering each exercise: Introduction To The EPSO Assessment Centre / EPSO Assessment Centre Q&A LIVE Session (2021) / EPSO Case Study Exam Insights / EPSO Motivational Interview Insights / EPSO Oral Presentation Insights / EPSO Competency-Based Interview Insights (inc. Field-Related Interview) / EPSO's New Situational Competency-Based Interview (SCBI) - What To Expect...
Does your Assessment Centre include a Case Study?

You can also have your completed simulation evaluated by an assessor if you like.

Does your Assessment Centre include a Competency-Based Interview?
Does your Assessment Centre include a Field-Related Interview?
Does your Assessment Centre include a Situational Competency-Based Interview, Oral Presentation, Role Play, and/or Written Test (In The Field)?

While it is important to first understand the methodology of these exercises (and this is something you can certainly get started with right now), you will have to wait until EPSO releases the assignment pack (unique for each competition) before you can finalise your preparation for each of these exercises.
If you want to be super prepared and would like to get used to these exams before EPSO releases your competition's assignment packs (which will give you extra time to fully grasp what is required of you for each exercise), then join a 'generic' session - it's a really smart move. Generic sessions to join include:

EPSI Written Test Insights Webinar (Generic)
Virtual Oral Presentation Simulation (Generic Session)
Virtual Role Play Simulation (Generic Session)

Unique assignment packs are usually released by EPSO only a few weeks before the actual exam, so this is where you will feel the heat.
The good news - you can view some samples from previous competitions via EPSO's website: SCBI pack, Oral Presentation pack, Role Play pack, Written Test pack.
Once your competition's assignment pack is released, EU Training will organise virtual workshops for each of these exercises tailored to your competition's specific assignment pack. During these workshops, your trainer will delve deep into the specifics of the exercise and the content of the packs, giving you the opportunity to further develop your responses and enhance your understanding of the assignment through group discussions.
If you would like to be added to our waiting list for any of these Assessment Centre exercises please contact Customer Support and include your EPSO competition's reference code along with the workshop sessions you would like to be notified about - SCBI, OP, RP, CBI & WT.
Need a reliable space to do your online Assessment Centre?
Would you like to present yourself in the best possible way at your online/remote EPSO Assessment Centre?
Want to make sure no screaming kids, nosy colleagues or construction noise spoils your Assessment Centre scores?
Come to Ambiorix Center's professional studio on exam day, to complete your online EPSO Assessment Centre. Our doors are open to EPSO candidates.
Secure internet, great lighting, high-quality audio, pre-exam soothing words and encouragement.
We have the technical stuff covered, so all you need to focus on is doing your very best!
For pricing and further details please contact the Ambiorix Centre directly here
(Please note: the Ambiorix Centre is based in Brussels, Belgium. Full terms & conditions will be provided as part of the booking process.)
Are You New to EPSO Competitions?
EU Training offers a wealth of practice materials for all stages and levels of the EU institutions' selection exams.
Check out our FREE E-books, webinars, webcasts, and e-learning materials to help you excel.
If you have a question or need additional help in understanding the EPSO processes, please do not hesitate to contact us.
Want to see what these EPSO Pre-Selection exams look like?
Try our FREE EPSO Exam Demo
Unsure how the EPSO selection process works?
View our short video - 'New To EPSO Competitions'
Quick Links:
EPSO competitions - how to apply?
What is an EPSO competition?
If you are new to the EPSO selection process then it's important to learn how this complex (and sometimes confusing) process works. The great news is EU Training has all the resources and preparation tools you'll need to get fully prepared. Start by visiting our "New To EU Exams?" page, then browse our FREE Webcasts and Webinars library.
How do I get an EU job?
So you're dreaming of an EU job...congratulations! You're about to embark on an exciting career choice. There are many roads to an EU job and at times these roads can be hard to navigate. That's why we've put together a helpful overview of EU career opportunities in Brussels and beyond so you can get started on the path that is right for you.