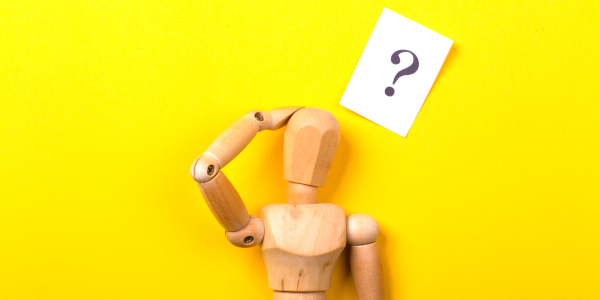 Given the current COVID-19 situation, in which national authorities have put measures in place prohibiting large gatherings of people, as well as travel restrictions for public health reasons, EPSO will not be organising Assessment Centres at its premises in the foreseeable future.
Hence EPSO Assessment Centres have been moved online and are taking place remotely.
Remote online EPSO Assessment Centres allows candidates to undertake these tests at home, in the office etc. via online videoconferencing, without the need to travel to EPSO's testing centre in Brussels.
The biggest change with Assessment Centres having moved online is EPSO's decision to scrap the Group Exercise and replace it with the newly introduced Situational Competency-Based Interview (SCBI).
What does the new EPSO Assessment Centre test entail?
EPSO has made the following information public about the new Situational Competency-Based Interview:
Aims to assess general competencies by asking the candidate how they would react in a specific situation.
2-3 weeks before the interview, candidates will be given access to an online written assignment and background information to be able to prepare for the interview.
The assignment will ask candidates to replace a colleague and assume responsibility for a variety of tasks and situations, which will then be discussed during the interview.
Over the course of the interview, additional situations will be introduced by the interviewer, that are not based on the assignment.
The interview will last between 30 to 40 minutes.
The interview will test a number of general competencies, as indicated in the Notice of Competition. (The competencies will be the same as the competencies intended to be measured by the Group Exercise.)
HOW THE INTERVIEW WILL BE CONDUCTED:
It will be a one-to-one meeting with a trained interviewer.
The interviewer will provide additional information during the interview, according to a semi-structured script.
Candidates will be allowed to consult the written briefing and background information.
The interviewer will be an EU staff member - not part of the Selection Board.
The interview will take place remotely using a videoconferencing tool.
2 Selection Board members will be present during the SCBI, but will not intervene in any way. They will only be there to observe and take notes.
EXAMPLES OF SITUATIONAL COMPETENCY-BASED INTERVIEW QUESTIONS:
Questions based on the assignment:


Based on the assignment, if you were to take a leading role, how would you manage the conflict between…and...?
How would you decide what is relevant and what is less relevant in the information provided by…?
Questions not based on assignment, but introduced by the interviewer during the interview:


How would you deal with a colleague that…?
How would you react if your project receives comments that…?
How to prepare for the SCBI?
It is vitally important to understand that each EPSO competition's SCBI assignment pack is unique!
Therefore, you will need to wait until EPSO releases the SCBI assignment pack for your specific competition before you can start preparing your proposals/recommendations for the scenario you will need to discuss during your Situational Competency-Based Interview.
To help candidates prepare effectively for this interview, EU Training has been holding Virtual SCBI Workshops specifically tailored to each EPSO competition's SCBI assignment pack.
These 2-hour sessions are primarily focused on providing guidance and advice on how to get ready for the SCBI component of your upcoming EPSO Assessment Centre.
The great thing about the SCBI is that there isn't one specific correct answer (your ideas are not the only valid ones). The validity of your final recommendations, solutions, and proposals is largely based on how you justify and argue your case.
As such, these workshops present the added benefit of sharing ideas and being exposed to perspectives that you may not have even considered.
During these interactive workshops, your trainer will work through the competition's unique SCBI assignment pack with you to extrapolate vital details and will explore the following:
Practicalities on how the SCBI will be run
Assignment and background document analysis
What assessors will be looking for - EPSO competencies within the context of the SCBI
How to answer 'likely' interview questions: questions based on the assignment & questions not based on the assignment
As EPSO releases new SCBI assignment packs EU Training will continue to offer training sessions tailored to each EPSO competition.
To see which SCBI training sessions are coming up please keep an eye on our Classroom Training page >>>
If you are interested in SCBI training opportunities for your specific EPSO competition as it becomes available, please let our Customer Support Team know which ESPO competition you are participating in (and your SCBI exam date if you happen to know it), so you can be notified about developments.
Need a reliable space to do your online Assessment Centre?
Would you like to present yourself in the best possible way at your online/remote EPSO Assessment Centre?
Want to make sure no screaming kids, nosy colleagues or construction noise spoils your Assessment Centre scores?
Come to Ambiorix Center's professional studio on exam day, to complete your online EPSO Assessment Centre. Our doors are open to EPSO candidates.
Secure internet, great lighting, high-quality audio, pre-exam soothing words and encouragement.
We have the technical stuff covered, so all you need to focus on is doing your very best!
For pricing and further details please contact the Ambiorix Centre directly here
Please Note: the Ambiorix Centre is based in Brussels, Belgium. Full terms & conditions will be provided as part of the booking process.