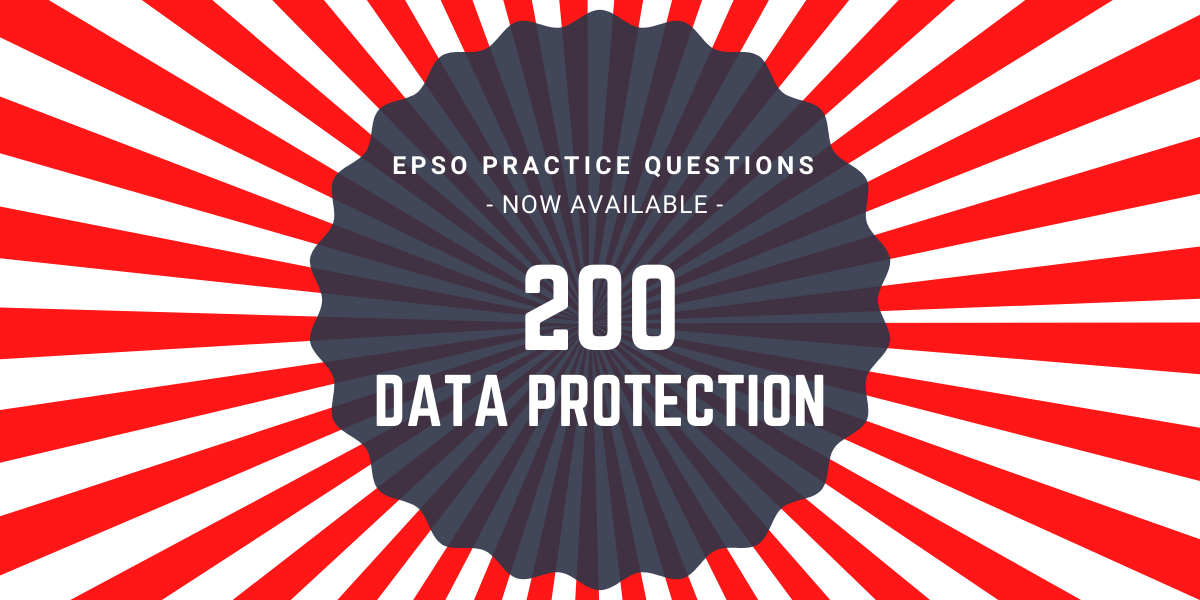 Candidates participating in the Administrators in the field of Data Protection EPSO competition TAKE NOTE!
Everyone participating in this competition will need to sit the upcoming Field-Related Multiple-Choice Questions test.
The testing period will take place in early 2022, running from 31 January - 3 February.
This 60-minute exam will include 40 questions on Data Protection and will need to be completed in the competition's Language 2 - English OR French.
Why is it super important to do extremely well in this exam and score the highest marks possible?...
Only a maximum of 3 times the number of candidates sought (in this case approximately 228 people) will be invited to the Assessment Centre round from 2247 applications. This means that reaching the pass score (20/40) will not be enough to qualify for the next stage of the competition. You will have to score one of the highest overall marks in this exam.
The mark that you obtain in this exam WILL BE ADDED to the other marks you get at the Assessment Centre to calculate your final overall competition score. This means that the points you get in this exam could affect whether you make it onto the competition's Reserve List or not. The higher your marks the better!
To help candidates prepare for this test EU Training has added 200 Data Protection multiple-choice test questions to its database.
Time to start practicing...so you can do your very best in this exam.
Access our Data Protection practice test questions here