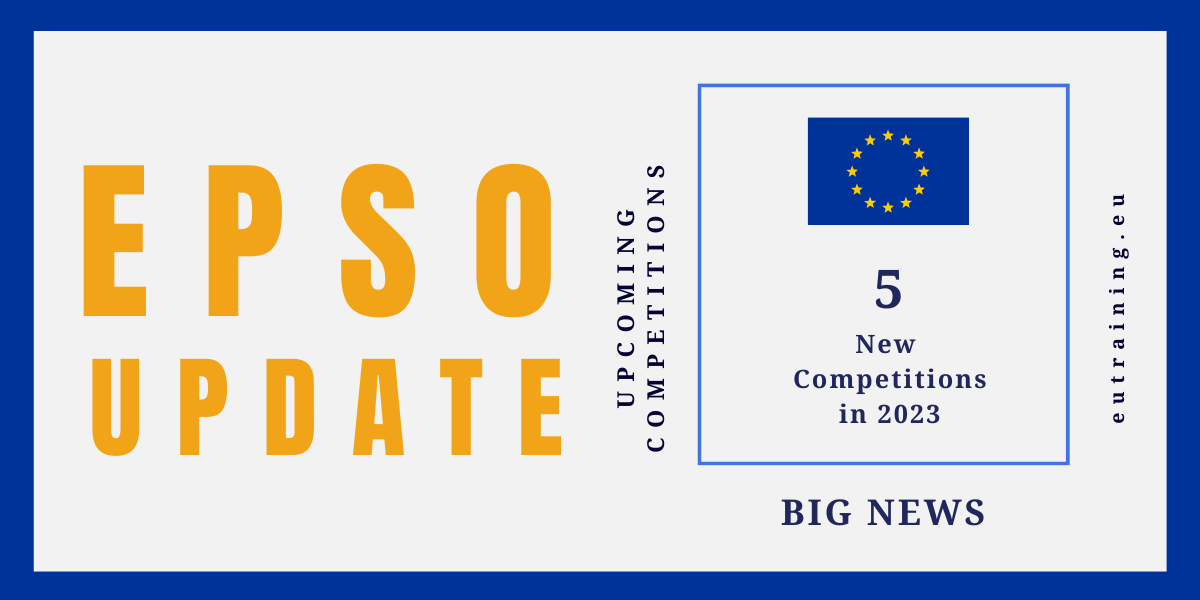 Fresh off the press - EPSO announced 5 new competitions today. There are no huge surprises here, many of these were rumoured to take place. However, the AD5 Generalist competition is great news and a big opportunity for many people. As we already knew, there's still nothing happening until May - but then there will be two released at once.
The reason given for this big wait until May is that EPSO is putting all its efforts into finalising updating the selection process and hopefully will announce the simpler and faster competition model within the next few months.
Here are the upcoming competitions from May 2023 as published on the EPSO website:
Economists (AD6 - May 2023)
Administrators in the field of intellectual property (AD6 - May 2023)
Administrators in the fields of Crisis Management, Migration and Internal Security (AD7 - June 2023)
Administrators in the field of transport (AD7 - July 2023)
Administrators - Generalists (AD5 - September 2023)
Until then, many of you are probably busy preparing for current EPSO exams. Here are some useful resources and tips for you to prepare now and to get ready for the big competition releases later this year:
FREE Resources
Ebooks: Especially relevant is the newly published The EPSO SCBI: State of Play written by our EPSO expert Jan de Sutter
18 Job Tips: Golden nuggets of wisdom for all EU job seekers
Information on current, ongoing competitions:
EPSO Glossary: Get to know the lingo that will keep you in the know
EPSO Competition Webcasts: Get the full details for each current competition and how to prepare
EU Knowledge Test Resources: Very relevant for EC Internal Competitions, but may become requisite for regular EPSO exams as well...
For Purchase
Get in Touch
As always, we are here to help! Get in touch with us if you have any questions about EPSO competitions or issues with the site or need more information about one of our training sessions.