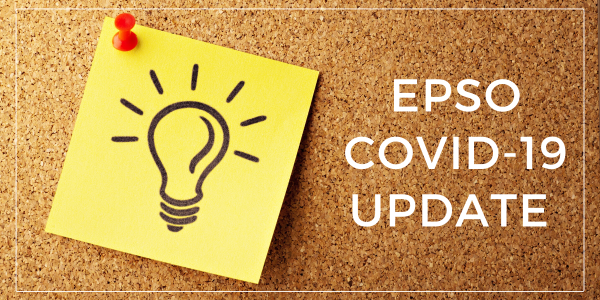 We have been watching the EPSO website tightly all week for their much-awaited update.
In short, the announcement highlights the immense uncertainty still surrounding the COVID-19 crisis.
Assessment Centres will continue to be suspended until September 2020.
Computer-Based Tests will continue to be postponed until normal activities can resume at test centers.
EPSO aims to stick with its indicative planning with regards to new competitions being released. Three competitions are expected to be announced in Spring 2020:

Secretaries
Administrators in the field of European Law
Administrators in the field of external relations
You can read the full details of the lates EPSO announcement here
While in lockdown, don't forget about these great FREE opportunities...
#1: FREE question package that you can add to your existing EU Training account up until 1 MAY 2020.
#2: We've extended our free webinar library during April to also include:
But these will only be available for FREE in April - come May 1 and this opportunity will be gone!
Each week we will be bringing you a different EPSO or EU recruitment topic to discuss with our resident EU careers expert - Mr. András Baneth.
Each session is totally FREE and super easy to join.
Register for each session by following the links below and take part in the live session via your private EU Training account's Practice Centre.
Don't forget - the recordings of our FREE April workshops are also available for you to view: