EPSO CAST stands for 'Contract Agents Selection Tool'. Meaning 'CAST Permanent' selections offer an alternate way to get a job at an EU institution, body, office representation, delegation or agency.
While the various CAST competitions are promoted as 'CAST Permanent', this doesn't mean a permanent position awaits. Rather, it refers to the fact that there is no deadline to apply by and expressions of interest to participate in such a competition is open-ended.
Having said that, different contract agent posts can have different contract types offered. 'Temporary' contracts, for example, are only valid for a fixed period of time - generally a renewable contract of 6 to 12 months, up to a maximum of 6 years. While in some cases a contract may lead to an 'indefinite' contract - for example at a delegation or executive agency the post may originally start out as a 2-year contract, but get extended to a renewable contract every year, for an indefinite period of time.
Signing up to the EPSO CAST database is becoming increasingly popular for many job seekers. Which is quite a smart move considering EU Institutions are increasingly employing contract agents in higher numbers due to a multitude of reasons – in fact, more than one-fifth of European Commission staff are now contract agents!
But is it really an easier recruitment path than passing an open competition?
Is it really an alternative route to getting an EU job or starting an EU career?
And what are the advantages/disadvantages of this selection procedure compared to permanent official selections?
Let's take a look and dissect the EPSO CAST selection process together.
Unravelling the EPSO CAST selection process
In 2017 a new open-ended EPSO CAST selection process was introduced, with a pilot started in 2016.
In the past, in order to be selected as a contractual agent, you didn't need to sit any tests in most cases. It was simply enough to know that there was a contract agent vacancy at a particular unit. You could then send your spontaneous application and CV to the Head of Unit and be recruited after only an interview.
However, there was a clear need to make the system more transparent. Therefore today, if you'd like to get a contract agent post of any kind at an EU institution, body, office representation, delegation or agency, you'll need to pass an EPSO CAST exam first.
Unless you pass the required reasoning and competency tests, you can't be called in for an interview by the recruiting unit.
But before you can even be invited to sit an EPSO CAST exam, you'll need to first register yourself in the CAST database (EPSO portal), under all relevant contract agent profiles and functions groups where you meet the eligibility and skills requirements. This a very important.
In addition to that, to keep your profile active and searchable, you'll also have to renew your interest at least every six months - this means logging into your EPSO account and updating your CAST profile details.
Now, here's where a big misconception can occur - just because you've registered yourself in the ESPO CAST database under one or multiple CAST profiles, it does not guarantee that you will be invited to take the CAST selection exam. This does not happen automatically like with other EPSO competitions. This is a key difference that's important to understand.
As you may have already experienced with EPSO open competitions (such as the popular annual ESPO Graduate Administrators AD5 competition), once you successfully validate your application to participate in the competition it is guaranteed that you will be invited to take the computer-based multiple-choice pre-selection exam. The EPSO CAST process doesn't work this way.
The recruiting services (i.e. HR professionals) of the various EU institutions, bodies, agencies etc. will first search through the CAST database to find those CVs that are of particular interest and match the needs of the given vacancy they have.
If they select your CV, then you will be invited to sit the CAST computer-based selection exam. Until that happens you won't be able to sit these tests or be invited to a contract agent job interview.
So, it is vitally important that your skills and experience are super relevant to each CAST profile and function group you apply for and that your applications remain active and highly searchable. Otherwise, your application will end up getting buried in a huge database.
Need help to fine-tuning your CAST application and CV?
Take a look at our Application Assistance service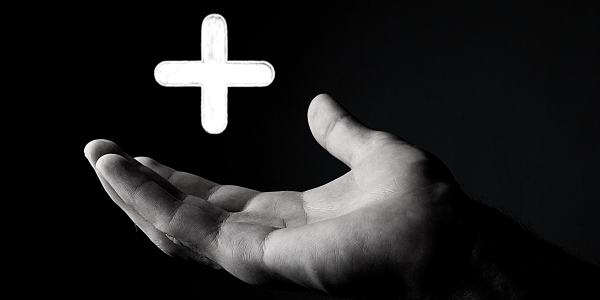 Advantages of the CAST selection process
Now that we've unraveled the mystery surrounding this somewhat confusing selection process, let's discuss the advantages EPSO CAST offers candidates.
At the CAST computer-based selection exams you only need to reach the pass mark for each test in order to be successful at this phase of the selection process. Reaching the minimum score required is good enough! This means that the pressure to attain the highest score possible is not there - therefore it's also not technically a 'competition' with other candidates.

If you pass the CAST tests, your test scores will no longer be taken into account in further stages of the CAST recruitment process.

There is no deadline for applications - you can sign up to the CAST database at any time. Only the recruiting services have a cut-off date by which they need to submit names of candidates that they would like to test for available vacancies. This happens rather regularly - every month or second month they are able to submit names. Consequently, CAST exams for the various profiles take place on a very regular basis. So if your CV matches the profile of the job vacancy, the chances of you being invited to sit a CAST exam could happen relatively quickly.

Generally, you are given a month's notice before you need to sit the CAST tests - still giving candidates a little time to prepare and practice for the computer-based exam. The results are usually communicated a month after sitting the exam, so the process is rather rapid. This means that the whole CAST selection procedure could finish in about 4 months for a candidate, as opposed to open competitions that normally take about 1 year!

It is important to mention that for a unit who has an empty post, 4 months could still be too long for them to wait to fill the vacancy. To overcome this they will most likely prefer candidates who have already successfully passed the CAST exam required, since they can be called for an interview by the unit and recruited immediately - the testing stage, in this case, can be skipped. So, if you have already been invited to sit the CAST exam and successfully completed the tests required, this can be a great advantage.

Additionally, if you already happen to work at an institution under a different non-permanent contract (for example, as an Attached National Expert or Temporary Agent), find that you are nearing the end of your contract, have longer-term career plans in the institutions and would like to keep your options open for future job opportunities as a contract agent, then it is advisable to get tested under CAST. Ask your unit manager to request that your HR representative invite you to sit the next CAST exam - this way you will have the opportunity to pass the CAST tests and keep another job avenue open for yourself.

If you successfully pass the CAST exam, the recruiting service that selected you from the database has to invite you for an interview.

Unlike with open competitions, the CAST computer-based multiple-choice exam (comprising of verbal reasoning, abstract reasoning, numerical reasoning + a field specific competency tests) is not really there to eliminate you from the selection process. Rather it tests if you have the minimum skill levels required to do the job. Therefore, the EPSO CAST tests are typically easier to pass than those sat by candidates undertaking an EPSO competition for a permanent official post. This doesn't mean that you should turn up unprepared though! Practicing for these tests is still crucial to ensure you pass - do you really want to be locked out of the system for 6 months after getting this far, with no guarantee that your CV will be selected again? I don't think so!
Obstacles to plan for
Like with most processes, there are some flaws and unavoidable obstacles you need to be prepared for...
As mentioned earlier the old CAST process didn't require you to sit a CAST exam. With the current system, you will need to pass a verbal, numerical and abstract reasoning test, plus a field specific competency test for the profile/function group you have applied for. The good news is that simulated practice tests for all EPSO CAST profiles are available here.

There is no way for you to calculate your chances of success. There is no public information released on how many vacancies there are (if any), for your selected CAST profile and function group. There is also no way to tell how many others are registered in the system under the same CAST profile and function group or how qualified the other candidates are.

The pool of applicants available in the database is very large. Your application and CV has to be tailored very well to each CAST profile and function group to be found in the system. If you'd like some advice on how to improve your application and CV, our EU career expert is available to review these via our Application Assistance service.

Since recruiting services seldom publish their recruitment needs, the current CAST selection process is still not as transparent as it could be. HR professionals simply run 'CAST searches' in the system without publishing available vacancies.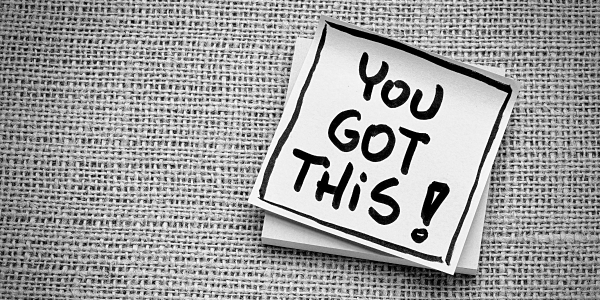 Have a solid CAST competition game plan
Below we've compiled some strategies, tips, and resources that can help you navigate through the unpredictability of the EPSO CAST selection process.
Apply to as many CAST profiles AND function groups as possible (as long as your skills are relevant). Why? If you register for both FGIII and FGIV for a particular profile (for example, Finance) and you get invited to take the CAST exam for FGIV Finance and you are successful, you will automatically be successful in FGIII as well for the same profile! You won't have to take the tests again for the lower-level function group of that profile. BUT you have to have registered for the other function group(s) before taking the test.

The CAST recruiting portal works on the basis of searches, similar to Google search. So, in case it hasn't already been emphasised enough - it is of paramount importance that your application is tailored in a way that it can be found easily by the recruiters. HR professionals will look for keywords, therefore it is in your interest to ensure your CV and application contains these key terms and clearly states in detail your qualifications, experience and specialist skills/knowledge.

If you are a specialist and can guess the keywords related to your CAST profile, it is an excellent idea to apply these expressions in your application and CV. The more you use these terms, the more relevant your CV/application will be, which increases the chances of it coming up as relevant for recruiters – therefore don't be afraid to repeat things.

In most cases, the general rule of thumb would be to keep your CV and cover letter brief - not in the case of the EPSO CAST selection. The more times you mention special qualifications, programmes, projects, keywords and expressions that recruiters might be searching for the better! The search will show your CV as being very relevant. Therefore, it is a good strategy to provide a longer CV and application here.

Don't forget to upload a CV and cover-letter with your application form. Both should demonstrate that you are a specialist in that given field.

If you decide to apply to several CAST profiles, make sure you prepare a tailor-made application for each.

Don't forget to renew your interest every six months by updating each CAST application that you have submitted.

Since there are thousands of CVs saved in the CAST database, lobbying for yourself is not such a bad idea to enhance your chances of success. Get in touch with people that you know in the institutions - spread the news that you are looking for work opportunities and to keep you in mind. Also, utilise networking opportunities to get to know people already working for the EU in your field.

If you've tailored your CV correctly and your application gets selected by a HR professional, don't squander this great opportunity that has been given to you by not practicing for the CAST selection exam. Just like you would train for a marathon, it is essential to train your brain and heighten the skills these tests are designed to assess. You want to make sure you can pass each test with flying colours, so you can start to be called in for interviews.
While the EPSO CAST selection process technically does offer a "quicker" path to an EU job, it is not without uncertainty and obstacles. But by understanding how the selection process works and being smart about your approach your chances of success are greatly increased.