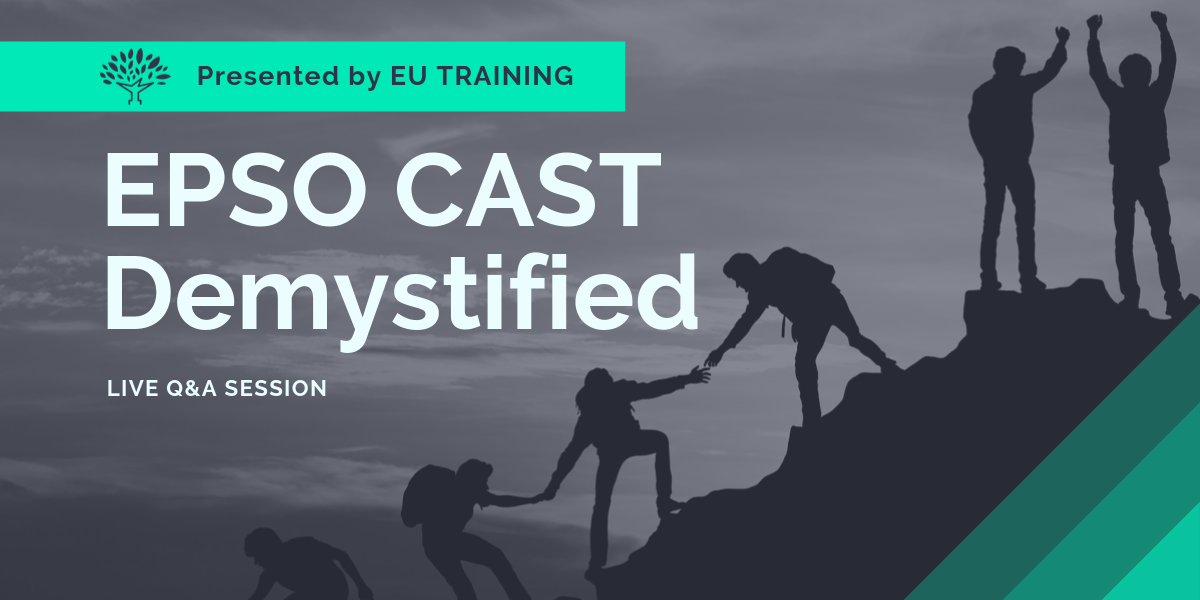 There's a lot of confusion over the EPSO CAST process, so let's demystify it together!
Candidates often turn to us for clarification about what the differences are between the EPSO permanent and the EPSO CAST processes.
Questions about selection tests, job requirements, remuneration packages, contract length or even if you can move up from a CAST position into a permanent role are all super common.
We're constantly asked about strategies to get invited to participate in a CAST selection round by an institution or advice on how to get recruited once you're in the CAST database.
That's why we recently organised a live Q&A session - so you can get clear and direct answers to your questions about every aspect of the EPSO CAST programme all in one go.
During this live session, our EPSO experts covered important talking points such as:
demystifying the CAST recruitment process,
profiles and eligibility,
exam preparation tips,
strategies and advice on how to attract the attention of EU institutions and agencies, as well as
answers to all your EPSO CAST questions via the Q&A segment
The recording of this webcast is now available for you to view and learn from the wisdom of our leading EPSO experts as they discuss all things EPSO CAST related.
Below you will also find useful preparation resources for the EPSO CAST selection process.
This session was hosted by:
Anna Schmidt, who has extensive HR experience within the EU Institutions having interviewed thousands of candidates as a former recruiter, and
Andras Baneth, author of The Ultimate EU Test Book, a former EU official and expert on EU careers.
(Click here for presentation slides and full transcript)
EPSO CAST Preparation Resources