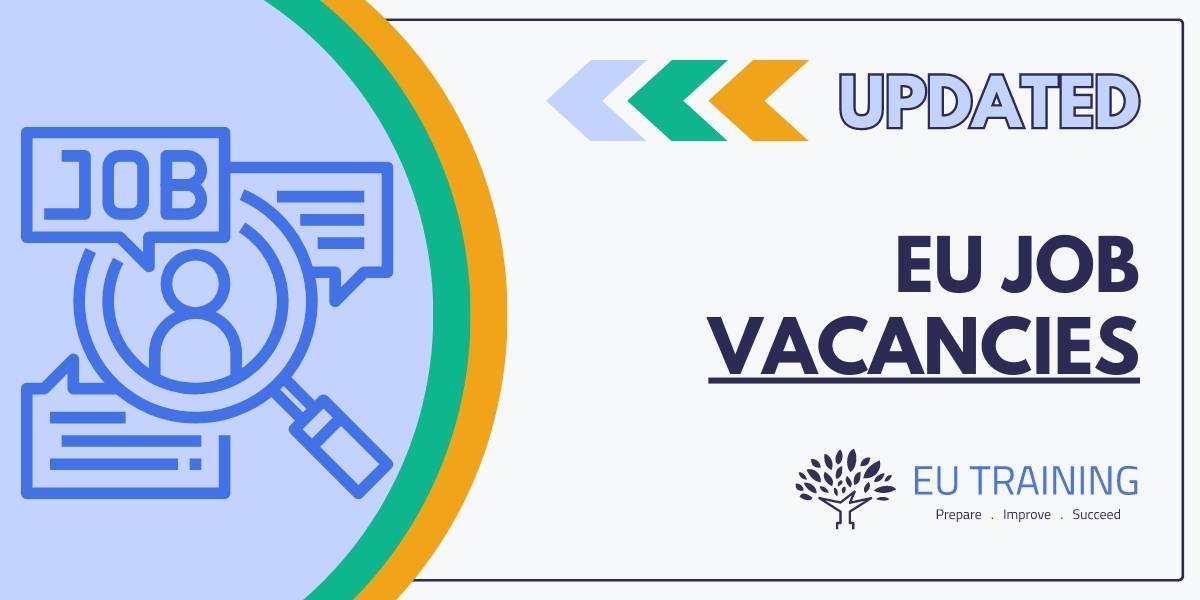 We're on a roll now... Following last week's EU Training's salary calculator update, we've now added another very useful tool for EPSO candidates, and anyone searching for an EU job.
Not only do we update the list of vacancies regularly, but now you can also find out more information about the recruiting agency's recruitment methods.
Head over to the EU jobs search page.
Find a vacancy that interests you.
Click on the little green circle with 'i' in it.
Read the info in the pop-up window
If it looks interesting, click on 'Apply'
We even created this nice little illustration on how to use the new EU Agencies Recruitment Methods Tool: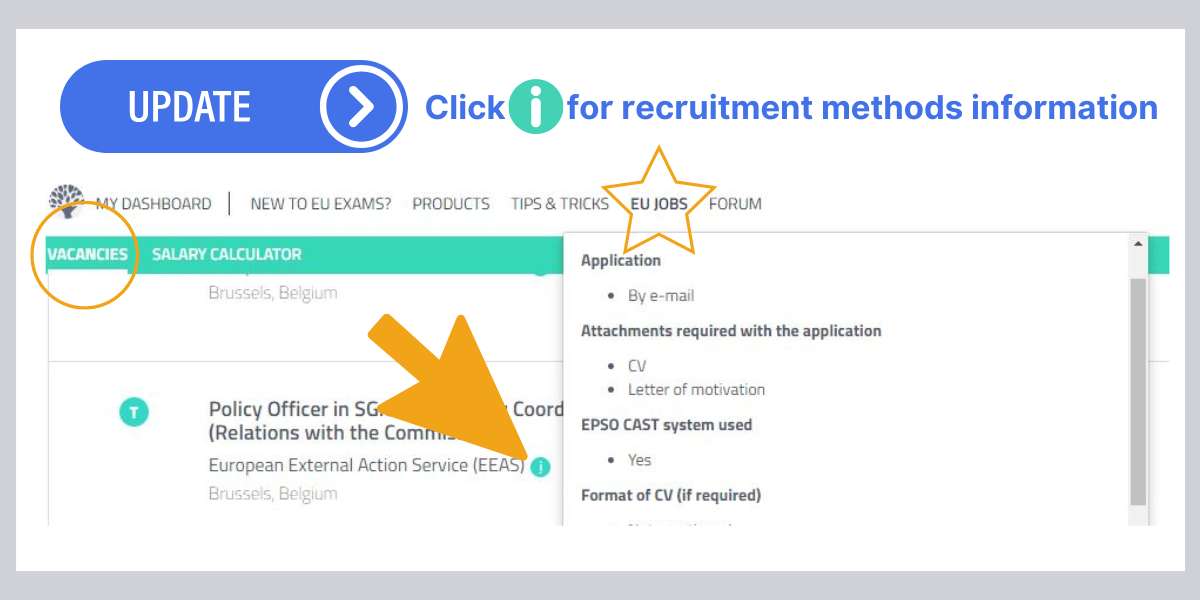 If you would like to receive updates about the latest EU job vacancies, sign up for the EU JOBS newsletter here. (on the bottom right of your EUT Dashboard, if you're logged into your EU Training account.)
And for EU agency recruiters: If you'd like your job posting listed on the EU Jobs page here on EU Training, please contact us directly.