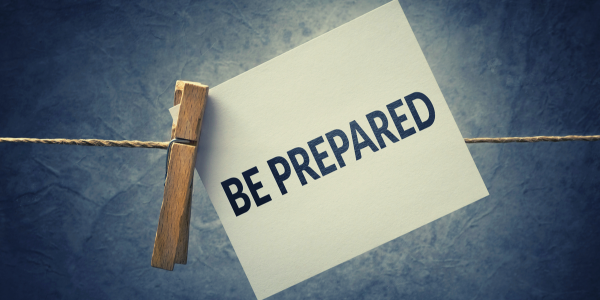 Everyone is eagerly awaiting the release of the pre-selection exam results for the 2019 EPSO Graduate Administrators (AD5) competition.
Fingers crossed that EPSO will release them soon!
Currently, there are no specific details, but according to EPSO's forward planning calendar, the E-tray exams are expected to take place sometime in December 2019 or January 2020.
Let's hope sooner rather than later so that everyone can have a nice Christmas break :)
While you wait for the pre-selection exam results to come out, mark these two dates down in your calendar: 12 November and 25 November.
To help candidates get ready for the E-tray Exercise exams, EU Training will hold two LIVE E-tray webinars in November where participants can ask all their most pressing questions from our EPSO E-tray expert while accessing helpful insights and vital tips and tricks.
On 12 November & 25 November from 17:30-18:30 (Brussels time), EU Training will hold LIVE EPSO E-Tray Insights Webinars that:
explore the components that make up an E-tray and key elements to be mindful of
explain the competencies being measured
cover the positive and negative indicators for each competency
offer insights into how the 'correct' answers are chosen by the designers
provide several questions and answer blocks where you can get direct feedback from our E-tray expert.
Presented by EU Training's Senior Occupational Psychologist with over 20 years' experience in psychometric tool design - find out first-hand what to expect from the process.
You can book your place at one of our LIVE EPSO E-Tray Insights Webinars here:
Also, don't forget...
...to join the EPSO Graduate Administrator (AD5) - ETRAY TIPS Facebook group - where you can engage with other candidates about this competition.
...EU Training has 27 practice E-tray exam simulations available with more coming very soon!