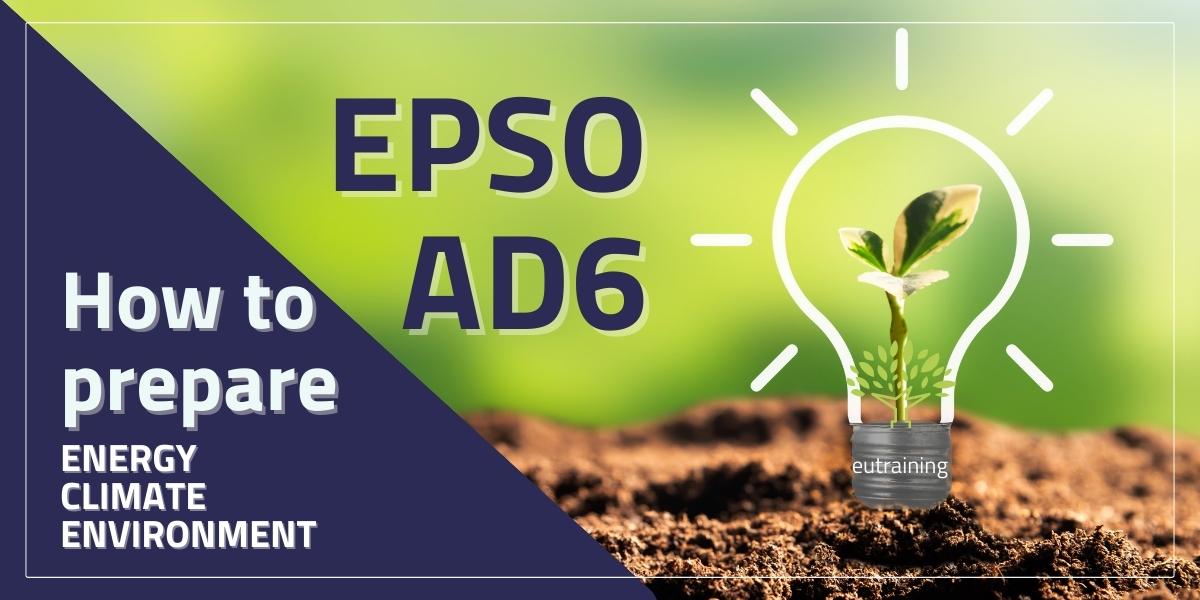 EPSO finally published the results of the Talent Screener for the EPSO/AD/401/22 competition released over a year ago, in October 2022.
Here are the results according to the EPSO website:
| | | |
| --- | --- | --- |
| Field & Competition Code | # Successful Candidates | Pass Score |
| Energy: EPSO/AD/401/22 - 1 | 178 | 35 |
| Climate: EPSO/AD/401/22 - 2 | 150 | 28 |
| Environment: EPSO/AD/401/22 - 3 | 166 | 32 |
A big CONGRATS to those who passed on to the Assessment Centre phase. Now, it's time to look at what types of tests you'll have to prepare for in the coming months.
ASSESSMENT CENTRE TESTS
_____________________________________________________________
Computer-Based Test | Reasoning Skills
Although no official information has been released, according to indicative planning the EPSO CBT for this competition may be happening as early as December 2023, which is just around the corner. For this test you will need to complete a series of computer-based multiple-choice reasoning tests in your chosen Language 1 (any official EU language other than English).
| | | | |
| --- | --- | --- | --- |
| Tests | Language | Question | Duration |
| Verbal Reasoning | Language 1 | 20 questions | 35 min |
| Numerical Reasoning | Language 1 | 10 questions | 20 min |
| Abstract Reasoning | Language 1 | 10 questions | 10 min |
You must reach a combined pass mark of 20/40 for all three tests overall. This score will not count in your final overall score.
HOW TO PREPARE >>>
_____________________________________________________________
FIELD-RELATED COMPETENCIES ASSESSMENT - Language 2 (English)
Field-Related Interview (FRI)
This interview assesses your field-related knowledge and expertise. There are at this very moment Field-Related Interview Simulations open for registration here. Just look for your specific competition.
_____________________________________________________________
EPSO COMPETENCIES ASSESSMENT - Language 2 (English)
Two tests will assess the total of 8 general competencies as detailed below. Each competency is worth 10 points and you must reach a pass mark of 40/80 total for the two tests overall, and this score WILL count towards your final overall score.
Case Study
The following general competencies will be assessed for the Case Study: Analysis and problem-solving, Communication, Delivering quality and results, Prioritising and organising. It is not clear yet if EPSO will release the documents ahead of time, which they have done for quite a few competitions now, even ones from the pre-2023 EPSO overhaul. Even so, it is still possible to start preparing!
HOW TO PREPARE >>>
EPSO Case Study Simulation | Our dynamic packages feature both the EPSO CBT practice questions and an immersive EPSO Case Study simulation complete with expert evaluation. But if you'd like to purchase the Case Study simulation separately, or the evaluation separately at a later point - you can do that too!
Case Study Personal Coaching | Get individual, focused feedback on your Case Study simulation, plus tailored tips on how to improve on your weak points. Make sure to specify which competition you are preparing for when you get in touch with a Coach.
Case Study Webinar | This webinar provides Case Study insights and pro tips for the pre-2023 EPSO selection process, in other words - perfect for this competition.
Free eBook | The perfect Case Study guide | Free download in pdf format
Situational Competency-Based Interview (SCBI)
​The SCBI will assess the following 4 general competencies: Learning and development, Resilience, Working with others and Leadership
HOW TO PREPARE >>>
Free eBook | EPSO SCBI: State of Play | Written by Jan De Sutter, one of our senior EPSO coaches, this 'almost ultimate' guide will help you uncover the secrets of the SCBI as you delve into expert insights and top-notch preparation tips. You can download this pdf for free.
SCBI Workshops | Unveil the SCBI playbook with insights on how this interview is run, analyse the documents in a collaborative learning setting, and find out what assessors seek in the context of EPSO competencies. Your trainer will help you master the art of tackling 'likely' interview questions, both assignment-based and beyond! Important: these workshops will only be opened for registration once EPSO releases the assignment
Personal Coaching | If you would like to simulate the interview with a personal coach after analysing the documents together, get in touch with a coach here.
Need more guidance, unsure of which EPSO prep product is best for you? Or just want to say hello? Drop us a line here.