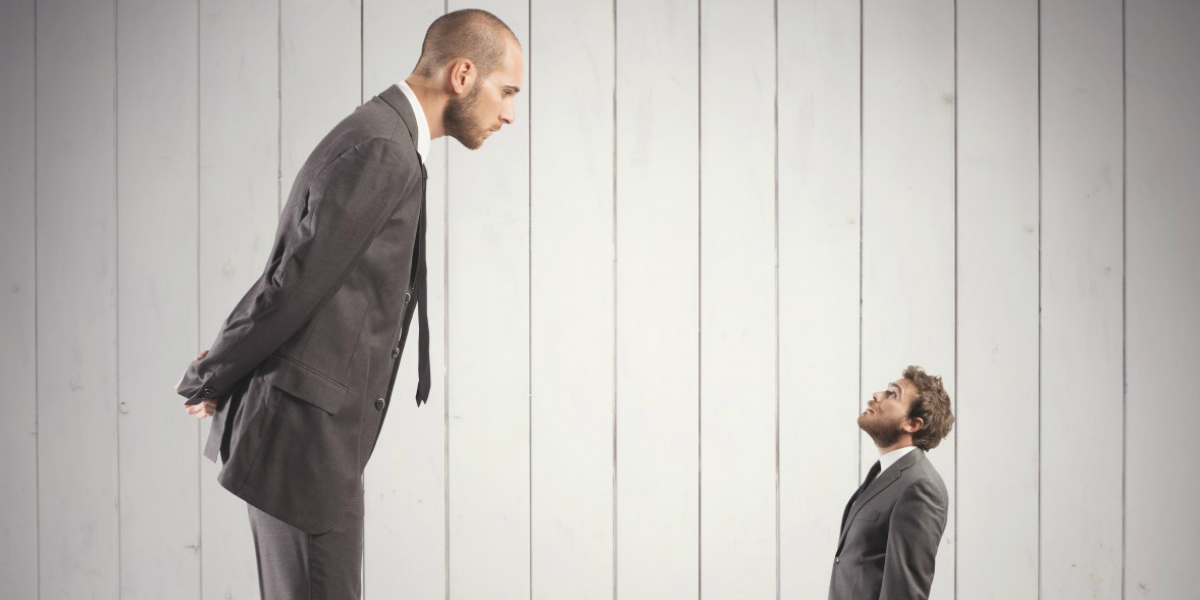 You may have just registered for an EPSO competition or thinking about giving it a try…do you feel totally overwhelmed by the selection process?
Don't worry if you are. You're not alone!
Undertaking an EPSO competition is complex and can be quite daunting for most candidates. Success requires a lot of consistent practice and dedication, while the uncertainties of how you will perform at the Pre-Selection exams and Assessment Centre on the actual day can be unnerving.
At our coaching sessions, training sessions and webinars over the years, candidates have consistently shared with us the same common fears. Let's explore these one at a time and offer some advice to calm those nerves, build your confidence and get the results you want!
Fear #1: Not coping with time pressure
Time restrictions set by EPSO, to complete each Pre-Selection test, is the greatest challenge faced by each candidate. Given enough time, all EPSO candidates could easily answer all the test questions correctly. The individual tests that you are asked to sit are not difficult. Rather, it is the amount of time you have to answer each question that makes the EPSO exams so challenging.
Unfortunately there is no easy solution to this problem. But you can work on two key elements that will greatly help. Firstly, lots of consistent practice and secondly, learn test methodology.
It doesn't sound very inspiring, but over the years we have observed thousands of candidates and their progress, and found that these two elements are essential for success. Those who have become EU officials tend to follow the below preparation schedule:
Start preparation 10-12 weeks before the exam

During this period solved at least 850 test questions

Practice min. 1 hour/day or 10 hours/week

Attend online webinar methodology training

Answered 87% of the questions correctly in the Pre-Selection tests

Were able to answer an EPSO question in 1 minute
Practice is good, but you can see from the above schedule that consistency is the key.
Sticking to a regular routine over an extended period of time trains the brain to easily recognise familiar elements, which in turn means being able to process problems much faster. Furthermore, by studying the test methodology, things like intuitively knowing how to take shortcuts, recognising traps, picking up on recurring rules/patterns, speeds up your question processing time even more.
Remember, it isn't enough just to pass the Pre-Selection tests. If that was the case the time limits set by EPSO wouldn't be such a huge problem. You need to do very well in each test to gain a high enough exam score to be among the top ranking candidates and make it to the next round. Consistent practice and being familiar with the test methodology work hand-in-hand to achieve the results you seek.
Click here for FREE EPSO test methodology webinars – download the "Beginner's Guides'
Fear #2: Running out of time (not allocating your time properly)
Let's face it - time causes major anxiety for ESPO candidates. Hence why another huge fear for EPSO candidates also revolves around time…or rather, running out of it!
Having good exam technique is a vital element to success and the best way to improve on this it to practice under exam conditions – preferably on a platform that closely simulates the EPSO platform. Training under exam conditions ensures there won't be any nasty surprises on the actual test day and helps you to target problem areas before you even get to the real thing.
Give it a go! When practicing under real exam conditions do you find yourself constantly getting stuck at the same type of question? Have difficulty moving past tough questions and get bogged down only to find you've run out of time? Notice that you're easily distracted by the ticking clock or your nervous anxiety, rather than being fully focused on the task at hand? These are all signs of bad exam technique which can be easily rectified.
If you find that you have difficulty in a particular area invest some time to improve on it. Analyse the practice tests you have completed, note the types of questions you consistently get wrong and keep going through them. Having the confidence to successfully tackle the many different types of questions that could be presented on exam day only evolves from consistent practice. Naturally, people tend to perform a little worse at EPSO's test centres due to nerves, but by pushing yourself to practice under exam conditions in the lead up to the tests you'll be giving yourself a big advantage and a slight buffer for the nervousness that comes with this process.
Learning how to leave a tough question is a difficult thing to do, but it's essential. It is easy to waste a bunch of precious time on a single question and then fail to finish the test. Remember, EPSO test questions are not presented in order of difficulty – so fight the urge to stay and move on!
It could very well be that a really hard question appears early on in the test and the rest are much easier (this is also true in the case of Abstract Reasoning). By not leaving it you jeopardise your chance of correctly answering all the easier questions and the opportunity to maximise your exam score. You don't get extra points for getting the hard questions correct – EPSO only looks at your final mark.
View our training packages here and start practicing today
Fear #3: Non-native language disadvantage
Most EPSO competitions require you to select a 'Language 1' and 'Language 2'. 'Language 1' is any of the 24 official EU languages and is often referred to as your 'mother tongue' or 'main language', while 'Language 2' is the operational languages of the EU Institutions – English, French and German. Which language you choose as your Language 1 or 2 could have a big impact on your EPSO competition outcome.
Most candidates will choose their 'mother tongue' as 'Language 1', because they must choose English, French or German as their 'Language 2'. While this may not cause many issues in the Pre-Selection phase, it may cause quite a bit of anxiety in the later stages of the competition.
The Pre-Selection EPSO exams are written tests, so a 'passive' knowledge of 'Language 1' is sufficient for Verbal Reasoning, Abstract Reasoning and Numerical Reasoning - but most people generally select their 'main language' for this and therefore tend to find it easier to master. Problems start to occur with the Situational Judgement Test, E-tray and at the Assessment Centre as these are all in 'Language 2', hence why many EPSO candidates, who are not native speakers of these three languages feel disadvantaged.
EPSO must test candidate's fluency in the working languages of the EU Institutions to ensure that they are immediately operational. There is no easy way around this but to improve on the language that you feel you have a weakness in. Read a lot in that language, join a local Toastmasters club and practice drafting in that language (particularly if you are undertaking the E-tray or Case Study). For the verbal components of the Assessment Centre practice presenting an EU-related article to your friend/spouse/colleague and record yourself with your phone or camera so you can improve.
See how our personal coaching sessions can help you excel at the EPSO exams
Fear #4: Numerical Reasoning – the dread of maths problems
If you love maths then you're set, but many EPSO candidates really struggle with the numerical component of their EPSO competition's Pre-Selection phase. There is some good news though:
Practice makes perfect. This is definitely a skill that can be learnt relatively easily, once you know what to look for.

You don't need to be a maths genius to pass this test as there are limits on the types of questions that can be asked in a Numerical Reasoning test.

In most EPSO competitions the Numerical Reasoning test only accounts for a small percentage of your exam score and in some cases (such as Translators) it is even enough just to get a pass mark, since the overall score is not added to the final Pre-Selection exam mark. Make sure you check your specific competition's 'Notice of Competition' as details vary from one competition to the next!
Since we know that many candidates hate and fear this component of their EPSO competition, we have a couple of helpful tools to get you feeling confident in this area in no time. Give yourself the best chance possible and boost your overall exam score, by getting some easy marks via the Numerical Reasoning test:
Fear #5: Entering the unknown
The EPSO selection process is not easy to navigate and takes a fair amount of time investment to proceed through the various competition phases. While EPSO is getting better about speeding up the process, it still takes a significant amount of energy and dedication on the part of each EPSO candidate. With this comes risk, due to the uncertainty of what the final outcome will be.
Will you make it onto the Reserve List? Will you get a high enough score in the CBT to hit the cut off mark? What will the cut off test score be? Will there be a lot of applicants and how tough will the competition be? All of these variables will affect your EPSO experience.
While there are many elements that you cannot control, your level of confidence plays a big part in how you will perform. Being fully prepared is a sure way to boost your confidence and get the final outcome you want:
First and foremost, learn about the EPSO process and understand how the EPSO competitions work.

Be fully informed about the EPSO competition you are embarking on. Your competition's 'Notice of Competition' should be your 'holy grail'. Everything you need to know about your specific competition will be in at document.

Keep an eye on your EPSO account for updates about the competition you're undertaking and join EU Training's Facebook page to get all the latest news concerning everything EPSO related.

Practice consistently, under exam conditions, on a platform that simulates EPSO's CBT so you don't encounter and nasty surprises at the exam. Also, aim to reach the highest possible mark in you practice tests so there is room for errors on the day, due to nerves. Having those practice hours up your sleeve and the knowledge that you can hit the required test scores, will be a huge confidence boost.

Have a preparation plan to get into the zone, particularly for the Assessment Centre, so you don't experience mental blocks. There are a wealth of resources out there to use to your advantage – FREE EU Courses, Tips & Tricks articles, personal coaching sessions, free e-books, webinars and webcasts, classroom training sessions plus a whole lot more.
+1 Tip: The BIG Mistake: Not understanding EPSO exam methodology
While this may not be a fear, we see that those who do not understand the individual EPSO test's methodology immediately place themselves at a great disadvantage and cannot perform to their maximum potential on exam day.
This ultimately leads to disappointment and frustration. When entering any type of job seeking process, you need know what you're up against and fully prepare for it. Know exactly what EPSO is measuring via these tests, understand what the assessors are specifically looking for and learn the tricks test writers use when writing these types of questions to identify key elements and shortcuts. By understanding EPSO test methodology, you gain so many advantageous insights and strategies of how to optimally take these tests, that without it you are essentially stepping into the EPSO process blindfolded.
Click here for FREE EPSO test methodology webinars