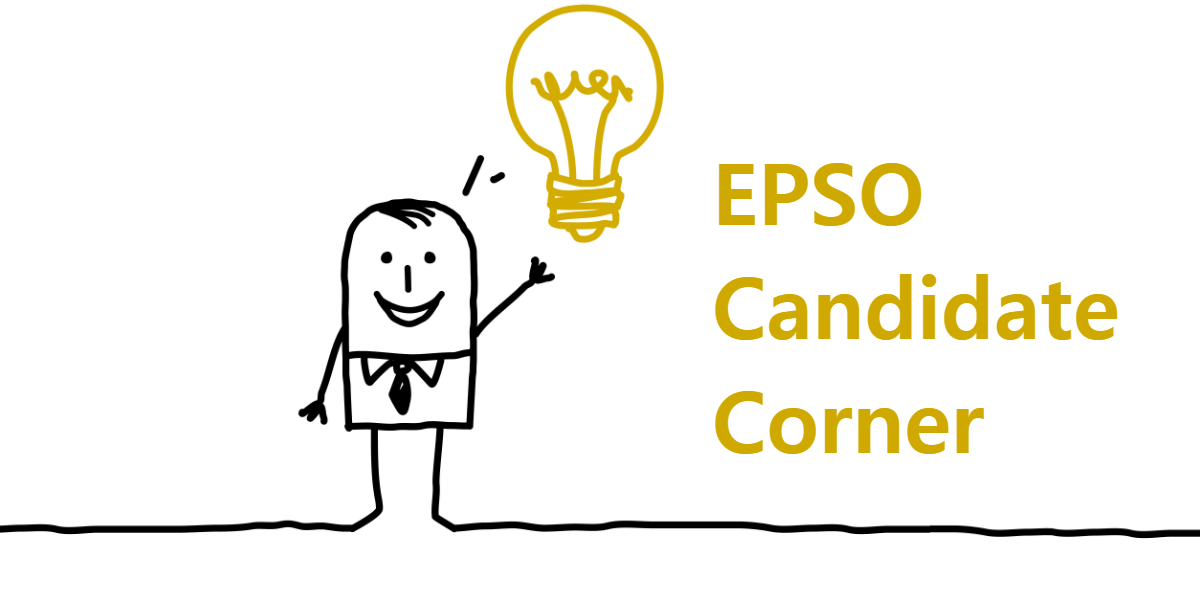 I have recently been invited to an EU agency when I applied for a post of a temporary agent as secretary assistant. As many candidates are wondering how such interviews are conducted (considering that they are different from the EPSO competitions), it is probably interesting for others if I share my experience.
The recruitment procedure
I must say that it was a fairly easy and simple interview, but for some reason and for the second time in a row, when faced with a panel of interviewers, i simply get completely blocked and its almost like a new personality of me takes over. It just proves to me that practice or training is crucial even for a face-to-face interview.
As for the interview itself: the whole session started first off with the interview itself, where i was primarily asked to explain a series of case scenarios questions based on everyday tasks. To start off, i was asked a question that i had formulated and practiced the answer over & over, as it is a "must" kind of questions in job interviews.
However, i was simply not expecting it to be the very first question asked: "so, tell us what qualities do you bring to this position?" I must say that I was quite unhappy with my answer and I recall finding myself stumbling on my own words and not being able to find the right adjectives. This was rather frustrating and felt very disappointed at myself.
The interview questions
The interview then continued with several other questions where i was asked to describe what my course of action would be in different work situations, mostly related to the boss's absence, boss's email inbox, people trying to have access to the boss, how to deal with stressful situations, how to deal with archiving situations where documents cant be found, how do I coordinate my intended leave with peers and last, how to organize a workshop/conference. 
Here I was asked to give as much information as I could and of all the questions, i feel this was one topic that I did well in with flying colours, as organizing meetings is part and parcel of my daily activities. But of course, as you may well know, to some given scenarios, one has to be creative and make-up practical answers, even if you ever encountered such situation. I also realized, unfortunately, that my answers were not detailed enough and the interviewers kept asking if i could further elaborate my answers. Another lesson learned: always use real example and be prepared to give a lot of details, so if you had experienced that situation long time ago, try to freshen up your memory before the D-day.
The interview lasted about 30 min and I think i was asked a total of about 10 questions.
At the end of their questioning, I was given the floor to ask any questions as it is usual, however, once again, I could not come up with any. I actually didn't even prepare myself for that and I had to improvise by saying that I didnt have any specific question related to the interview itself, but that I wanted to know when would the candidates be notified and given that this recruitment is for a reserve list, if they had any idea when the first offers would be made (such a dumb question, I realized afterwards), since recruitments come up as a result of people moving out.
The written test on EU knowledge
The next step was the written test which was comprised of the EU knowledge test with multiple choice answers and although i have been "studying" EU topics, it turned out that I did not memorize the right answers.
It was focusing mostly on the Treaties where I was supposed to know which year certain Treatiess were adopted, which laws where adopted by a given treaty (Maastricht, Rome, Lisbon, etc), the meaning of an acronym and there was also a Parliament-related question. It was a total of 10 questions. Although I had also read at length about the Agency and its activities, during the whole interview and tests, only 2 questions were related to the agency and were only mentioned on this particular questionnaire.
The written competency test
Last but not the least was the written competency test where I was also given 10 different e-mail scenarios to bullet point the main topics in each mail, rate the issue (high/medium/low) and explain why the chosen rate; not based on how fast i would act but for the contents addressed on the email itself.
On the two written tests, I was expected to spend 5 minutes on the EU questionnaire and 55 minutes on the competency test. Well, I ended up spending more than expected on the EU knowledge and I was therefore left with less time than I needed to finish the 10 email scenario test and I was only able to do 5 of them :-( And with that, this whole "nightmare" was over!
My conclusions & advice for other candidates
So I realized, for the second time, that the interviewers nowadays do not seem to focus on questions related to previous experiences and this Agency did not even ask the typical question: "tell us about yourself". I would think that this may be due to the fact that, they have carefully read the CV, they know whats there and therefore the interview rather focus on more practical questions related to the day to day activities to learn about the candidates various abilities and skills.
Nonetheless, all candidates will be notified of the results in about 2 months or slightly earlier than that and if you ask what my expectations are, well, I hope to (at least) pass. Given that this process is aimed at creating a reserve list, depending on how many people are expected to be in that list and how bad the other candidates did, then my chances are acceptably higher, but I have started preparing myself for the eventuality of a different outcome. Well, like my husband says, despite your not-so-exceptional performance, just take it as an experience which will help you for the next time. And my answer is: not when such a position is at stake! 
Anyway, keeping my fingers crossed and hoping for the best. Good luck for all other candidates too!
Wish to learn about EU job opportunities? Check our all-in-one EU job list here!
 
 
 (image credit: http://www.palmbeachetiquette.com/wp-content/uploads/2011/11/Interview2.jpg)