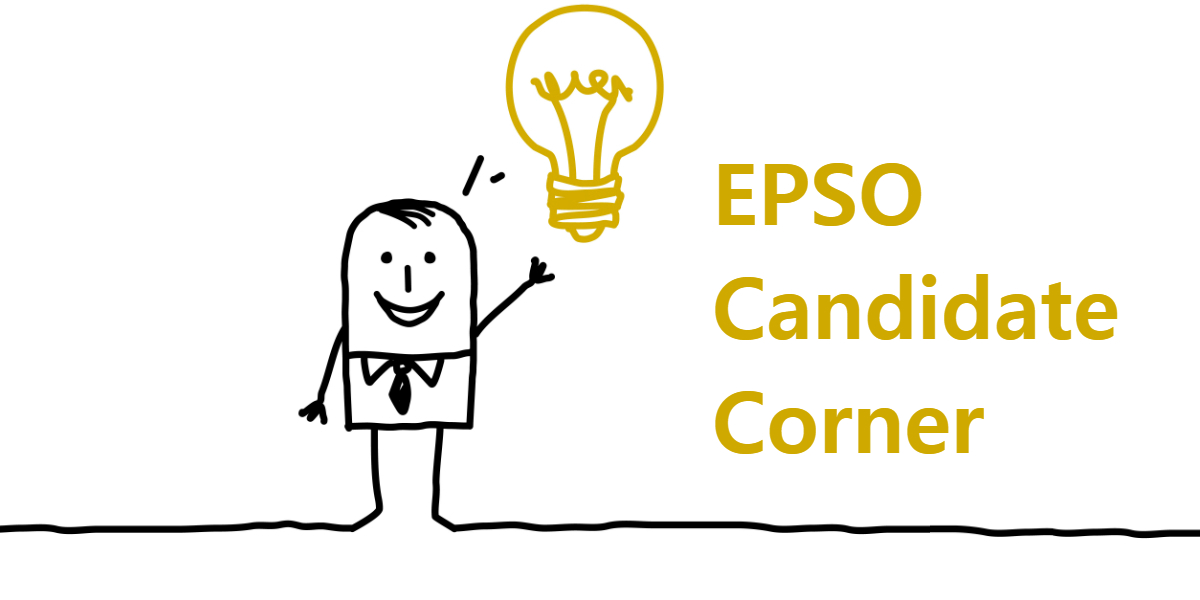 We have finally reached June and the first milestone of the big EPSO AD5 competition has passed.
It seems that EPSO is concentrating all – or most – of its efforts towards this selection procedure. As a consequence, unexpected delays are taking place with the other competitions. Take for example the current AST competition for Finance and Human resources. The preselection exams were completed in mid March. 40 days later they published the scores on the candidates' profiles. The next step was to inform the people with the highest scores that their applications will be screened according to what they wrote on their Talent Screener.
So, how long would you expect it to take them to short 800-1000 candidates, using their scores as the key? - A few seconds? A couple of minutes? Perhaps some hours? EPSO needed 36 (!!) days to release this information.
However, most candidates have been waiting patiently as there is a general understanding that the AD5 competition dominates the majority of EPSO's processing capacity.
A few days ago, all candidates who submitted their applications successfully, received a message informing them about the exam's booking procedure. Thousands now eagerly await the night of 6 June, in order to book their most preferred slot at the test center of their choice.
Remember, there are no guarantees that the link will be functioning at midnight. This is most likely to only open during the working hours of 7 June, 2017.
Most tend to gravitate towards choosing the last possible date available in the hopes that this tiny bit of extra time will positively affect their exam score. Choosing the last possible day, however is not always the best strategy. There are two reasons for this.
25 July (the last day to sit the Pre-Selection exams), for example, is quite far from now. If you choose it and something serious arises (health issues, for example) it will be almost impossible for you to postpone your exam for an alternative date. Anything could come up in the next 45-50 days from now!
The second reason has to do with your preparation strategy. If you want to achieve high scores, you need to started your training weeks or even months in advance. By now you should be fully familiar with the test methodologies, the various tips, the rules and the best possible strategies to tackle those exercises where the right answer doesn't come easily. Then, you can use the remaining weeks to take regular practice tests and apply all the stuff you studied up until now. However, if you didn't use your time in the most efficient way, you will have to train super hard and have a bit of luck on your side as preparation for such an exam takes time and persistence - regardless of the day you choose to sit the exam.
In conclusion, if you are just getting started with your training schedule, don't waste any more precious time! Your priority should be to get the most out of the remaining time you have. Act fast as the actual exam date you choose has little bearing on your eventual exam score.
Click here to book your 2017 AD5 Pre-Selection exam time. Booking Period open from 7 June - 19 June 2017
Article written by Dimitrios Ktenidis
Dimitrios has participated in EPSO competitions since 2005, when EPSO exams were still conducted in huge halls with hundreds of candidates taking the same paper exam at the same time. Since then, he has had the opportunity to observe major changes undergone by EPSO over the years, has passed many competitions, has made it on to numerous reserve lists and has worked as a seconded national expert. Having such vast experiences to fall back on, Dimitrios has a clear perception of both sides of the selection procedure and will be sharing these experiences and expertise with you regularly via this blog.