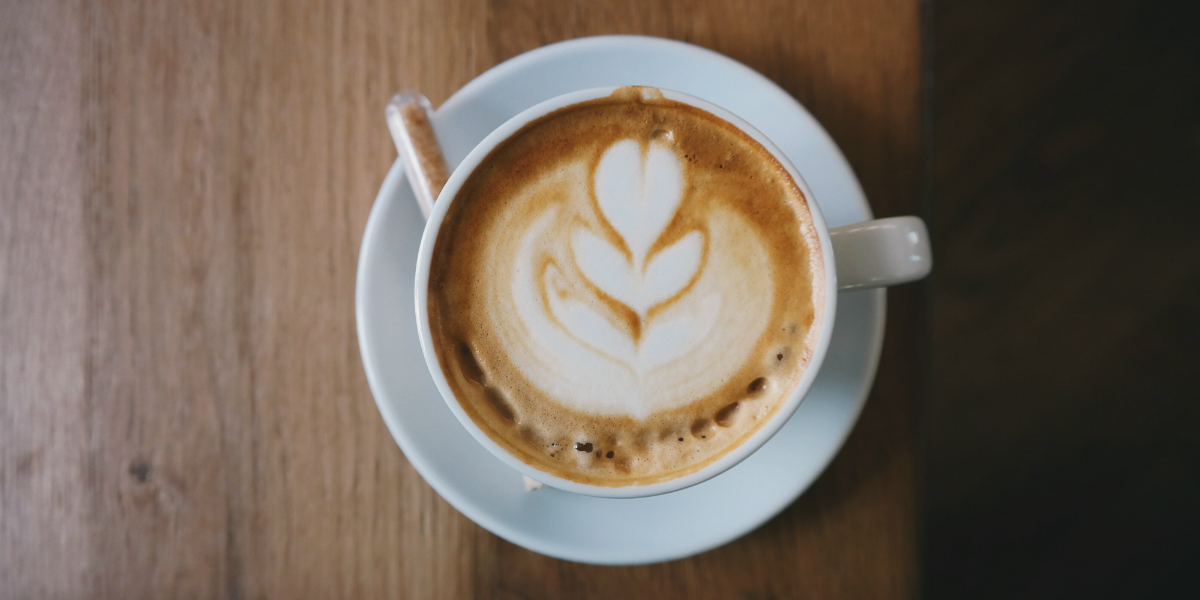 During the course of the FREE 2018 EPSO AD Information Webcast a number of questions were raised by participants about the 2018 EPSO Administrators Generalists (AD5) (EPSO/AD/356/18) competition.
We have collected these questions and have provided answers below.
Test Specific Questions:
1. Can you explain how the pass rates work please?
Verbal Reasoning: pass mark 5/10. Numerical Reasoning: pass mark 5/10. Abstract Reasoning: pass mask 10/20. Situational Judgment Test: pass mark 24/40. For the Verbal Reasoning Test and the Numerical Reasoning Test, you will need to get at least a pass mark of 5 for each, but your Numerical and Verbal Reasoning Test marks will not count towards your overall Pre-Selection exam score! You will need to do much better than a pass mark in the pre-selection exam stage if you wish to progress to the next stage of the competition. Only those with the highest total combined marks for the Abstract Reasoning Tests and Situational Judgement Test will make it to the E-tray Exercise round. So plan your preparation and start practicing right now! Please note that the MCQ tests are eliminatory and do not count towards the other tests held at the Assessment Centre.
2. Do I need to get 50% in each test - Verbal Reasoning and Numerical Reasoning Test - or is it combined 50%?
You need to reach a score of at least 50% in EACH test. That is, get at least 5 points in the Verbal Reasoning Test AND at least 5 points in the Numerical Reasoning Test.
3. Are you are supposed to do the best in Situational Judgment and Abstract Reasoning?
In the Pre-Selection phase, yes. While it is important to reach the pass marks in the Verbal Reasoning and Abstract Reasoning Tests, these marks will not be added towards your final Pre-Selection exam score. The marks that you get for your Abstract Reasoning Test and Situational Judgement Test on the other hand will determine your final Pre-Selection exam score.
4. Can you please repeat how many questions and the time limits set for each Pre-Selection test?
| | | | | |
| --- | --- | --- | --- | --- |
| Tests | Language | Question | Duration | Pass mark |
| Verbal Reasoning | Language 1 | 10 questions | 18 min | 5/10 |
| Numerical Reasoning | Language 1 | 10 questions | 20 min | 5/10 |
| Abstract Reasoning | Language 1 | 20 questions | 20 min | 10/20 |
| Situational Judgment Test | Language 2 | 20 questions | 30 min | 24/40 |
Also, more information can be found in this article: 2018 EPSO AD5 Competition Released!
5. What type of math questions should we be prepared for?
Basic arithmetic, adding, subtracting, multiplication and division are sufficient to find the answer to almost all math questions. We also offer a Math Refresher For Numerical Reasoning webinar you may be interested in.
6. Are the tests of AD5 more complicated/harder than the AST ones?
Usually yes, the level of difficulty is harder for AD exams.
7. Any tips on what a Situational Judgment Test is and how to prepare for it?
In a Situational Judgment Test (SJT) candidates will be presented with scenarios relevant to the position they are applying for. The scenarios reflect real-life circumstances an EU official will be faced with as part of their duties. The SJT will include a short description of a work-related situation where you will be asked to choose both the "Most Effective" and "Least Effective" answer option. We have a Tips and Tricks article that looks at the Situational Judgment test in more details: EPSO Situational Judgement Test (SJT): Know The Unknown.
Also, we have a FREE Beginner's Guide To The EPSO Situational Judgement Test methodology webinar recording, that also offers great tips on how to prepare for this test.
8. Can you use a calculator during the Numerical Reasoning Test?
Yes, an on-screen and physical calculator will be provided by EPSO. You cannot take one into the exam room with you.
9. What type of physical calculator will we be given at the exam?
Basic one for operations.
10. Can't we do the Reasoning Tests in Language 2?
According to the 2018 Administrators (AD5) competition's official Notice of Competition, the Verbal, Numerical and Abstract Reasoning Tests will need to be take in your chosen Language 1. The Situational Judgment Test on the other hand will need to be taken in your chosen Language 2.
11. Could you give some tips for the e-tray? In which language would it be better to sit it? And how can we prepare for it?
The E-tray Exercise will need to be taken in your chosen Language 2. EU Training offers a wealth of resources to prepare for the E-tray Exercise component of this competition. For example, there are lots of FREE Tips and Tricks article available, such as Must Know EPSO E-Tray Exercise Basics. There is an E-tray Insight webinar recording available. We also have E-tray Exercise simulations so you can practice.
12. When will the Pre-Selection Exams take place?
Most likely late May, or early June and will run for 4-6 weeks.
13. When would the E-tray Exercise take place?
Most likely in September.
14. When would the Assessment Centre take place?
Most likely from October onwards.
15. Do they take into account if you finish your tests before the other candidates?
No, timing is only a limitation but it doesn't add extra points if you finish sooner.
16. Do wrong answers subtract points?
No. Aim to answer all the questions in all the tests, even if you are not 100% certain of an answer or if you are running out of time.
17. Do you have a better chance to be recruited if you pass the competition as number 1 than if you pass as number 158?
There is no difference and the Reserve List that is published in the Official Journal will list the names alphabetically. (There used to be "lots" on the Reserve List, but not anymore.)
18. How many times do we have to do the E-tray Exercise?
At the real EPSO exam, it is part of the competition and you need to do it once. Even if you have undertaken the AD5 competition in the past your results will not have been saved. You will have to complete each test again and aim to get the best mark possible to increase your chances of moving on to the next round of the competition. On EU Training's platform, we offer re-take options and other benefits.
19. Situational Judgment Test - is there any modification in the content of these tests? Why are they re-introduced?
No modification is expected in 2018. EPSO probably considered them a better selection tool of future staff than simply using Abstract, Verbal and Numerical Reasoning tests alone.
20. Is that true that the Abstract Reasoning Test will have a higher level of difficulty this year than before?
Many candidates reported last year that the Abstract Reasoning Test's level of difficulty was increased by EPSO for the last AD5 competition. We predict that it will remain at the same level of difficulty as last year. particularly since the Abstract Reasoning Test plays such an integral part in a candidate's final score for the Pre-selection phase of the competition. As a result, over the last year EU Training has focused heavily on increasing its Abstract Reasoning Test's level of difficulty to reflect the type of questions that candidates will encounter at the real EPSO competitions.
21. At the real EPSO exams is there a break or stop between each kind of test? How long?
There is indeed a short (usually 10-15 minute) break between the tests. But EPSO will provide specific information on this at the test centre.
22. They used to invite more people for the E-tray Exercise, didn't they?
Yes. Last year they invited "approximately 15 times, but no more than 20 times, the number of successful candidates sought" to the e-tray stage - 2218 participants were officially invited. This year "approximately 10 times, but no more than 11 times, the number of successful candidates sought" will be invited to the E-tray stage. That is about 1580-1738 people.
23. What about the EU Motivational Interview, the brand-new test at the Assessment Center. What can you tell us about that?
This is going to be part of the Assessment Centre this year, where Assessors will try to evaluate your level of support for the EU, dedication and motivation to work for European institutions and decide if you are a "good fit". We don't yet have a lot of details about this but will publish articles as soon as we learn more.
24. Why is it that the competency "Communication" is only measured by the tests "Oral Presentation" and "Case Study"? Why not by the "Competency-Based Interview", "Group Exercise" and the "Motivational Interview" as well?
Each competency is measured by 2 exams. Given the limited number of exams and that there are as many as 8 competencies to measure, these two were chosen to evaluate communication skills.
25. Will there be a Talent Screener in any of the phases?
There is no Talent Screener in the Administrator (AD5) competition. The Talent Screener is mostly used in the Specialist competitions.
26. Will general questions about the European Union will be part of the exam?
No, there is no knowledge-based test anymore but knowing the basics of how the EU works will be very helpful in the Assessment Centre, but even there it's an indirect benefit.
EPSO and EU Related Questions:
27. Where will the Pre-Selection tests take place? Is there a list of test centres?
Every capital in the EU has a location, and in the case of larger member states, often large cities have one too. They also offer test centres globally. The list of available locations will appear here.
28. Why does EPSO not offer us immediate access to our final CBT score? :) In the end it is a machine counting.
Fair point, but they probably want to run quality checks, verify claims about supposedly erroneous questions that candidates may flag, and only then process the results.
29. Can I change which test centre I sit the Pre-Selection exam at after I have validated my application, at a later stage of the competition?
Most likely yes, up until you've confirmed your test time and venue. But best to check with EPSO to be 100% certain.
30. Regarding Assessment Centre - can we change where we undertake it, if we happen to move abroad?
It's in person and you must go to Brussels (exceptionally in Luxembourg but for AD5, that's unlikely).
31. Who is in the Selection Board?
EU officials who have been trained to be Assessors. Some are seconded to EPSO for a longer period of time, others volunteer only for a specific competition. The Selection Board is formally independent from EPSO, but they obviously have to follow special rules and coordinate their work with EPSO.
32. Can we ask to change one or several members of the Selection Board? How can we check conflicts of interest? In cases of conflict of interests can we send a letter to the Ombudsman?
Names are almost always public, so you can check it. If there is a conflict of interest, you should immediately indicate that to EPSO. The Ombudsman only comes into play when an administrative rule has not been respected.
33. Do EU Officials belong to trade unions?
It's their choice, and entirely voluntary.
34. How can we get more info about how EPSO and the EU actually works?
EU Training has a library of FREE e-books and EU related videos. Make sure you have a look at these.
35. Is that true that when you get onto the Reserve List, it is best if you know insiders?
You indeed need to 'lobby', but you can still find a job if your overall profile fits well for a vacancy. See our webinar on How to find an EU job once you're on a reserve list.
36. Is there a possibility to express preferences about the institutions or field of work once included on the Reserve List?
A non-binding preference is asked from you, but the institutions recruit according to their vacancies.
37. Is work experience considered if recruited by the determination of the salary step?
Yes, the salary step considers your work experience, but you'll be placed in AD5 category.
38. What is the feedback about translation quality of EPSO's Verbal Reasoning Tests?
They seem to have improved a lot after many complaints in the past years. EPSO likely did lots of quality control and improvements.
Questions Relating to Eligibility, Work Experience and Language Choices:
39. Do they accept applications only from 'fresh' graduates? I have graduated back in 2008 and completed my Masters in 2012. Am I eligible to apply?
Anyone can apply for this competition as long as they satisfy the eligibility criteria. You don't have to be a 'fresh graduate'. Candidates will need to satisfy the following to be eligible:
Have EU citizenship
Fulfilled any military service requirements
Meet the character requirements for the duties concerned
Must have knowledge of at least two official EU languages:
Have a thorough knowledge (minimum C1 level) of one of the 24 official EU languages – will be defined as your Language 1
Have a good command (minimum B2 level) of at least one of the 24 official EU languages – one of which will eventually be defined as your Language 2. (Read below for more details).
Qualifications & Work Experience: Completed university studies of at least 3 years attested by a diploma, which must be awarded by 31 July, 2018. NO PROFESSIONAL EXPERIENCE IS REQUIRED!
40. Is there an age limit for this competition? I am 45 years old.
There is no age limit, feel free to apply.
41. Do we need to use keywords in our application?
It's not machine-read (as far as we know) so it's not likely to give you benefits.
42. Do you get blocked for some time, if you fail in your first EPSO exam? Or you can apply instantly to the next EPSO generalist/specialist competition, even if you don't succeed in the first competition?
You are not penalised or blocked from applying in any way. You can apply to as many EPSO competitions as you like, as long as you meet the eligibility criteria. This means that you can undertake multiple competitions at the same time.
Don't put all your eggs in one basket and give yourself as many chances of getting on a Reserve List as possible. But always double check that there is no exclusion from applying for two competitions running in parallel, which is sometimes the case, though very rarely.
43. Is there any consequence (on future competitions) if you fail the tests?
Absolutely not. See answer above.
44. Does admission to ongoing competitions conflict with participation in this competition?
No, see answer above.
45. How long do the single passed tests remain valid?
For EPSO competitions, the Reserve List remains valid usually for 1 year or until a similar competition is announced. For CAST exams, the test results remain valid for 6 months.
46. If you are not recruited during the year on the Reserve List, do you need to sit the tests again?
The Reserve List is valid for 1 year (for generalist competitions), and for more years in the case of Specialist Competitions (until a new competition in the same field is launched). IF a Reserve List expires, you are no longer eligible for recruitment and need to sit the tests again.
47. If a candidate has two European citizenships and one of these countries has mandatory military service, but the other country doesn't and the candidate is in the process of being exonerated from military service, can they still apply? (similarly, to when the candidate is about to graduate).
If you are certain that your exemption will be granted, you can state you've complied with your nationality's military service requirements. On the other hand, e.g. Swedish citizenship will give you better chances to be recruited as proportionately there aren't so many Swedes as e.g. Greeks compared to the proportionate population of each country among EU officials.
48. If I cannot modify my selection, when does my decision become crystallised? After the 1st phase of the application (10 of April) or after the 2nd phase of the application?
Once you validate each part of the application, the details cannot be changed and are final, though EPSO might offer you an update of your contact details or CV at a later stage. For PART 1 of the application process you will need to confirm your eligibility to participate in the competition, as well as list all the official EU languages in which your knowledge is at B2 level or above. You will need to validate this by 10 April, 2018. For PART 2 of the application process you will need to provide specific information about your qualifications (diplomas/work experience), as well as select your official Languages 1 and 2 from the languages you already declared in PART 1 of the application process. You will need to validate this by the new deadline.
49. Can we apply for the AD5 competition even if we have work experience?
Absolutely. It can come in handy once you're on the Reserve List to find a job, though it doesn't give any benefits during the application/exam process.
50. If we have work experience do we mention it in the application even if it is not needed?
You can certainly mention it as once you're on the Reserve List, you'll be required to provide it anyways (if you have any).
51. If you have work experience, is it better not to say it?
Always be transparent, so we suggest you mention it.
52. Are internships considered working experience for the AD5?
EPSO has guidelines on its website about what constitutes work experience. The general rule is that it has to be proven and paid (even if it's an internship).
53. Should we mention internships (paid or not) as work experience OR in the educational part?
See the answer to the above question. Also, such content will come under work experience.
54. Is the 'no work experience' also including (unpaid) internships and the like?
Usually unpaid internships are not considered work experience. See answers to the questions above.
55. What if you have more than 10 years working experience, is it still worth applying and mentioning these experiences?
Yes, certainly worth applying and the 10 years may be an asset when looking for a job once on the Reserve List.
56. Can you participate in the EPSO competition if you are doing a Bluebook Traineeship at the same time?
As long as you meet all formal criteria (degree, etc.), you can participate.
57. Please give advice on the strategy for choosing language 1 and 2.
Language 1 should be a language you can read and process information the quickest in. Language 2 should be one that you express yourself best in - writing and spoken. With this in mind, we strongly encourage you to choose from English, French, German, Italian or Spanish as your Language 2 and if your other language is not among these, choose it as Language 1.
E.g. if you speak Czech, that should be Language 1 but even if you speak Greek, it's unsure yet (as of March 2018) whether it's going to be among the Language 2 options or not, so best to pick it as Language 1 to be on the safe side.
58. Does Language 1 HAVE TO BE my mother tongue? (Or can I choose English as Language 1, even if I'm Italian? Then choose Italian as my Language 2?)
You can choose any EU official language as Language 1 and Language 2, considering the above caveats. But no, your Language 1 does NOT have to be your mother tongue.
59. Do you think it is better to use your mother tongue as Language 1 or Language 2?
See answer above.
60. How about if you prefer to switch between Language 1 and 2 in order to have your mother tongue for the Assessment Center?
You can do it as long as the above factors are also considered.
61. If I speak English better than my mother language am I allowed to take the exams in English?
Yes, see also above.
62. If my mother tongue is one of the top 5 languages. Is it better to put it as my 1st or 2nd Language?
You can do so as long as your Language 1 is strong enough to process the "reasoning" tests. Also, remember that you will need to use Language 2 to complete the Situational Judgment Tests.
63. Is there any benefit whatsoever in having a top 5 language as Language 1?
It depends on your language 2, so see answer above.
64. Is it better to select as Language 2 your mother tongue or is that not possible?
See answers above.
65. The EU exercise books are in EN. This means, I can practice for the Verbal, Numerical Abstract Reasoning etc. in EN. So I would choose EN as Language 1. This means that most probably I would choose my mother tongue as my second language. If it is a not widely used language, for example Latvian, then can that be a disadvantage?
You can risk being disqualified from the competition in that case because Latvian is almost certainly not going to be among the Language 2 options, so you're better off choosing it as Language 1.
66. Is Language 1 used again in the selection process after the Pre-Selection Phase?
No. Language 1 will only be used for the Verbal Reasoning, Numerical Reasoning and Abstract Reasoning Tests of the Pre-Selection phase of the competition. All other tests/exams will be undertaken in your chosen Language 2. Even part 2 of your application process will need to be completed in Language 2.
67. What are the Advantages and Disadvantages of taking the five tests of the Assessment Centre in your native language?
Oral expression is an important part of the Assessment Centre, so is your written communication skills at the Case Study. Presumably you're most qualified in your mother tongue, hence it may make sense to choose it for Language 2 but carefully read the caveats above – don't risk the chance of being disqualified during the application process.
68. Is there a benefit of listing more than 2 Languages?
Language 3 may be an asset when you're on the Reserve List and being considered for a job. It does not, however, give you any extra points in the selection process. However, it does mean you have more languages to choose your Language 1 and Language 2 from in part 2 of the application process. In part 1 of the application process list as many languages as you can, but a minimum of one needs to be at C1 level (thorough knowledge) and the others at minimum B2 level (satisfactory knowledge).
69. Do you think it is best to use your dominant language at the Assessment Centre?
See answers above.
70. Can we find somewhere the historical data on what languages were most popular in the past?
The working languages of the European Union are English, French and German and as such, these were the languages that the Assessment Centre exams were conducted in. Last year EPSO introduced the new system of a two-part application process, where the 5 most popular languages listed by applicants, would be offered as languages to complete the E-tray and Assessment Centre components of selected competitions.
Last year the top 5 languages listed were English, French, German, Italian and Spanish in the 2017 AD5 EPSO competition. However, in the 2017 Secretaries/Clerks competition the 5 most popular languages declared by EPSO participants was - English, French, Italian, Spanish and Greek! So, for the first time EVER, German could not be chosen as a Language 2 for the Assessment Centre stage of an EPSO competition. While English and French remain safe bets, what the other 3 languages will be is rather unpredictable.
In 2017 these were the rankings for the AD5 competition: click here.
71. Do I need B2 (or above) language certificates to list them as a language in my application?
No, it works on the basis of declaration (and your performance at the exams).
72. Would it be less competition if you take the five tests of the Assessment Centre in Spanish rather than in English?
The competition is not determined by the language you choose, so it's only useful to offer your best performance.
Support and Resources:
73. Can you please give the name of the useful Facebook pages?
EU Training's official Facebook page can be accessed here: Online EU Exams and EPSO-style preparation tests. Everything EPSO related and any latest developments are posted here so you get fast and convenient access to important news.
Also, there is an AD5 Facebook Group, which offers the opportunity to join the conversation and talk to other candidates about this competition: 2018 EPSO Administrator Exams (AD5).
74. What can I do if even after practicing I keep having the same problem and have no clue how to fix it?
EU Training offers FREE Beginner's Guide methodology webinars on all the Pre-Selection test types. This is a good starting point to get a clear understanding of what is being measured and how to strategically approach these tests.
You may also find a refresher in maths useful: Maths Refresher For Numerical Reasoning.
Also, have a look through our FREE Tips and Tricks library, there is some really good content on all things EPSO related.
The EPSO practice test simulations on our website have explanations to help improve your performance.
Alternatively, you can book a one-on-one coaching session with an EPSO expert to help you iron out weaknesses. Our Personal Coaching sessions are tailored according to your needs and can include anything from highlighting improvement opportunities, exam strategy development and best practices, to exam methodology clarification with practice tests. We have 3 coaches who are available to guide you through each step and help you work on your methodology.
75. If I find a math problem that I have no clue about, and the explanations do not make sense, what can I do?
If the explanation is unclear, feel free to contact us (via our customer support platform) any time as we are always happy to help.
76. I stayed on a Reserve List for 3 years and no job followed. What are the steps to getting recruited?
We have a 'How to find a job when you are on a reserve list' webinar you may be interested in checking out.
77. Is the Exam Mode on EU Training, exactly like the real EPSO test regarding time? Are there any breaks between the different kinds of tests?
Yes, there is an option for a break between the different tests. The breaks do not have a time limit, but end when you choose to progress to the next test after reviewing the test summary. In Exam Mode strict time limits are maintained like in the real EPSO Pre-Selection exam.
78. The Verbal, Abstract and Numerical Reasoning Tests for the Secretaries/Clerks competition on EU Training are ok to practice for the AD5 competition?
When you purchase question packages on EU Training, you are purchasing questions quotas. This means that you select the test type, language and which competition you wish to practice for in your Practice Centre, just before you start a new test. So, in short yes. Any test questions that you purchased for the Secretary competition (but haven't used up yet) can be used for your AD5 competition preparation. But you may want to think about purchasing some Situational Judgment Tests and can do that via the Custom Product column.
79. Would be worth it to buy the 2018 editions of The Ultimate EU Test Book if you have the 2015 edition? Why? What will be new in the 2018 edition?
Compared to the 2015 edition, the 2018 edition has about 25% new content, so it's probably more worth practising with questions online.
80. Are the questions in the 2018 issue of The Ultimate EU Test Book different to the previous books?
Compared to the 2016 edition, the 2018 edition is about 10-15% new.
81. Where can I view the recording and access the transcript of the 2018 EPSO Administrators (AD5) Information Webcast?
Click here to view it all – webcast recording, presentation slides, transcript and the official Notice of Competition.